DitoGear has just announced two new models of motion control sliders – T'rantula Go and T'rantula HD, and a motion control turntable – DitoGear Spinn360. 
What is DitoGear's T'rantula?
DitoGear T'rantula is a portable and extensible motion control slider for light to medium weight camera setups shining with a sleek design, durable build, great weight-to-performance ratio (1m unit is only 4.2kg) and providing the utmost precision that the company is known for.
DitoGear T'rantula HD is an extensible motion control slider for medium to extreme weight camera setups up to 150kg (300lbs) created to fulfil the needs of crews working with heavier and top-range camera setups.
Both new sliders are a great foundation for building multi-axis motion control and are compatible with all existing DitoGear motion controllers including state-of-the-art DitoGear Evolution with a keyframe based graphic user interface allowing to design sophisticated multi-axis camera moves in the matter of seconds.
What is DitoGear Spinn360?
DitoGear Spinn360 is a new motion-controlled turntable supporting payloads up to 100kg. It allows for precise motion control across live-action cinematography, VFX, timelapse and stop-motion animation. Spinn360 can be controlled with all DitoGear motion controllers and integrates with DZED Systems Dragonframe like all other DitoGear products.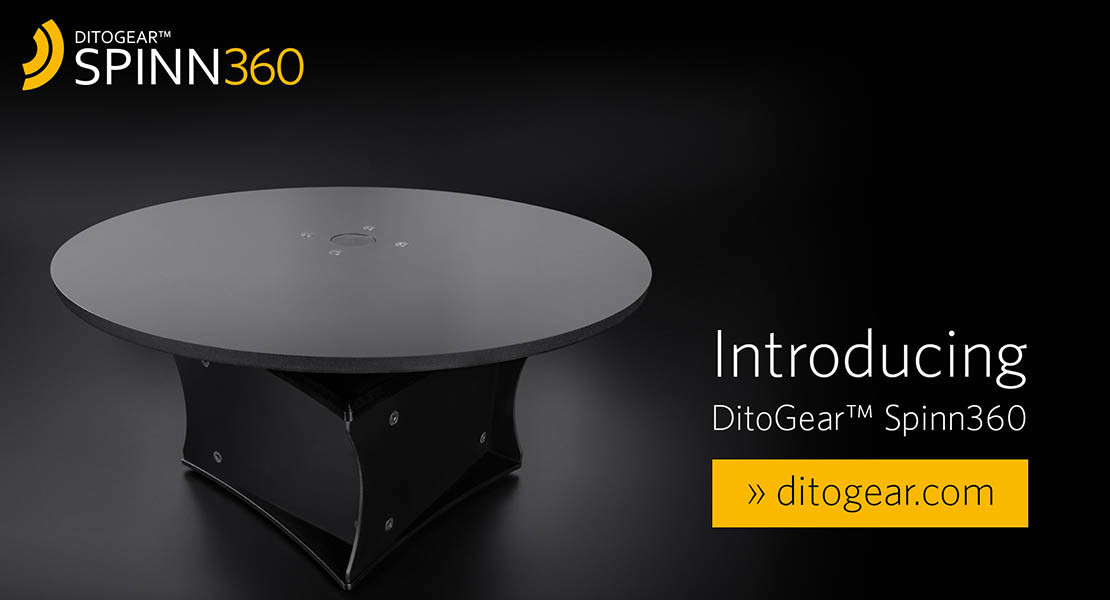 Introductory pricing
Ditogear's new products pricing has been set at a start pricing of:
$1825 for T'rantula Go
$3500 for T'rantula HD, and
$975 for T'rantula Spinn360
You can learn more and preorder the at www.ditogear.com