Meet professional photographer Martin Heck, the artist who manages to create some of the neatest and most detailed Ultra HD time-lapse sequences you could ever watch!

Martin is the guy behind the Timestorm Films, a start-up media production company based in Germany specializing in motion-control time-lapse cinematography.
Let's get to know him, and try to find out what's his secret!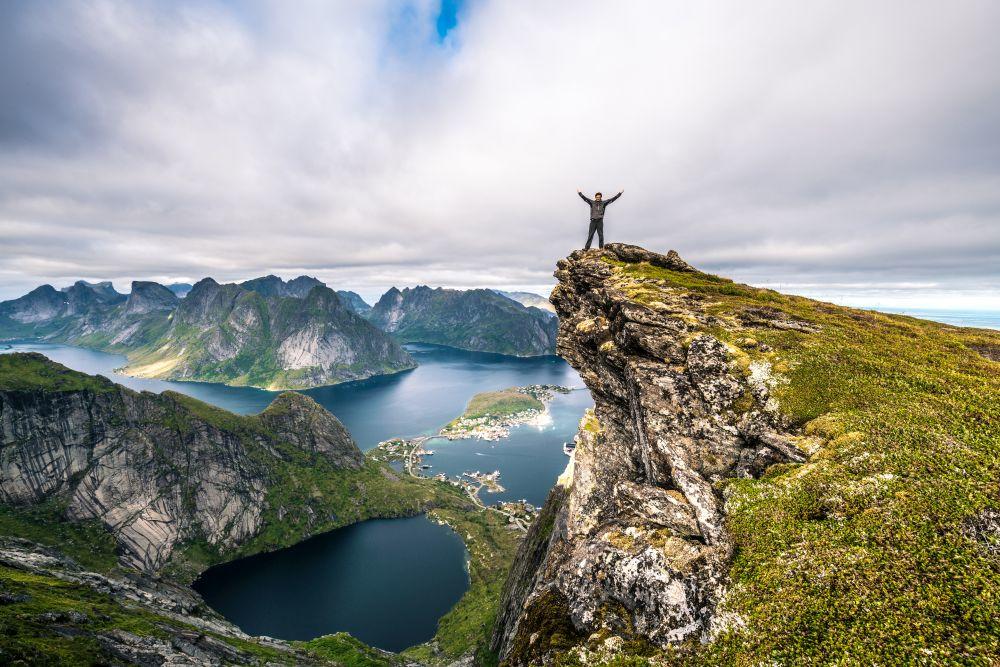 Welcome, Martin!
Ciao Martin, thanks for spending some time with us first of all!
Time Lapse Network has featured your stunning creations several times with our "Best of" awards: not so many artists manage to get until there, so.. congratulations first of all!
1. How does it feel like to be one of the most awarded artists on Time Lapse Network, and what do you think about our site?
I feel very honored to be awarded on Time Lapse Networked so many times.
This site is one of the best hotspots for cool timelapse content on the internet. Especially with so much new timelapse videos appearing every day I really like to regularly check the site to get an overview of what other creatives come up in the field of timelapse photography.
I also regularly link to the tutorial section for questions send to me as it's a very good knowledge base for everything related with timelapse.
2. You're the founder and "man behind the camera" at Timestorm Films. Please tell us more about your company: how did you get to creating your start-up? Can a time-lapse photographer still make a living out of it?
Timestorm Films is still more of a one-man-band "company" and serves basically as a "brand" to market my work. Though I have some assistants at hand who help me on bigger projects.
To make a living as a time-lapse photographer you have to really work hard. I am in the lucky position that I don't have to pay for a home currently so that makes things more comfortable especially since my goal for super high resolution content takes its toll with high investments in equipment.
Though 2015 has been a very successful year and I can't wait what projects and opportunities wait in 2016.
3. It looks like you travel a lot, and get back home with tons of great materials to produce some of the best time-lapse videos we ever saw: what's your secret to do both so well?
I can't exactly specify this since I just do what I love. But I strongly believe that you only succeed in a business if you strive for only the very best. It's the inner attitude I guess to not being satisfied before having tried everything possible to get the best result.
When traveling it's often the most uncomfortable situations that make the best shots but experience has told me that it's worth it every time. If you're climbing every 2-3h out of your sleeping bag in a freezing cold night to check your camera for dew forming on the lens etc. or climbing in the middle of the night to a Patagonian glacial lake on icy tracks you have to keep saying to yourself: It's all for the shot.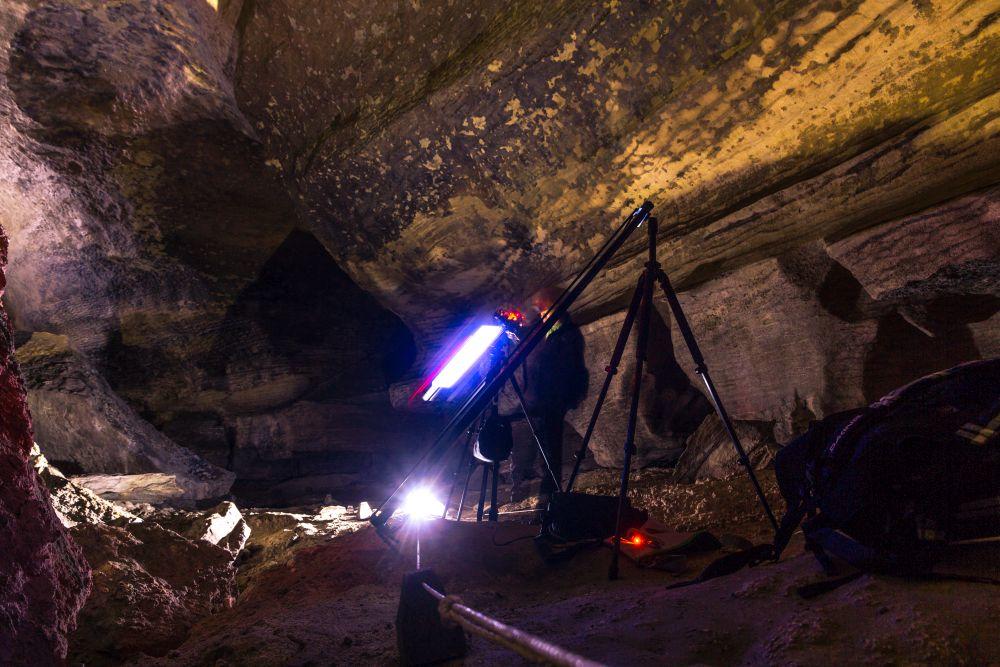 For post-production it's and endurance process. There is so much you can do to make the footage looking better (stabilizing, deflickering, blending, bird-removal, de-noising, sharpening etc…) which adds tremendously to the working- and render time your spent which each clip.
And lastly the final edit where I set a lot of value to a good soundtrack and edit. Since I mostly don't have a clear story to my videos I try to create a harmonic edit that supports itself in a self contained video.
EXTRA TIP
Discover more about creating time-lapse stories with Gary Yost's exclusive essay on Time Lapse Network.
4. How do you manage to get 8K sequences out of a non-native 8K camera? Can you please tell us more about your technique?
That's an often asked question but I really attach importance to the fact that I only use cameras that can natively support an 8K resolution. There are two types of 8K: Cinema (DCI) and TV/broadcast. 8192X4608 or 7680×4320. Both are officially 8K. To get native 8K that means you need a minimum of 7680 horizontal pixels to claim your footage to be 8K.
Here some cameras that can shoot min. 8K: Sony A7RII (7952×5304; 42MP), Canon 5Ds(r) (8688×5792; 50,6MP), Pentax 645Z (8256×6192; 51MP), PhaseOne and Hasselblad medium format cameras etc…
For example the Nikon D810 (7360×4912) and A7R with its 36MP sensor don't have enough horizontal resolution to make 8K timelapse. But I like to add that when working in such high resolution the types of lenses you use make the real deal. And I can tell from experience that not many lenses are capable of fully resolving those sensors.
5. Can you share with us your advice to get such a supreme quality in the final video output? It's quite rare to watch such neat time-lapses online..
Every step of the production workflow plays into the final quality of the video. A very huge factor is of course the lens that makes the deal when working in 4K+ resolutions. But
.. the second most important factor (beside choosing the correct setting in camera) is post-production. Key is to maintain high quality video files even when applying multiple passes of post production and re-rendering.
I work with the GoPro Cineform codec to create 12bit, 444 visually lossless intermediate video files. It's a very efficient and fast codec which enables me to work with such resolution on a desktop workstation.
Discover my secret to create a perfect #8K #UHD #timelapse on @TimeLapseNet - Martin Heck
Very important too is the type of post-production I apply after the initial color grading:
de-noising
stabilizing
sharpening
deflickering.
The final output for the web is a standard H264 export. (@ 4K: 40-60MBit/s; VBR-2)
6. Where do you think the time-lapse world is headed?
Timelapse can be seen everywhere these days in commercials to documentaries and even fictional films.
There is a good market for high quality timelapse footage. And there is so much more timelapse gear that is easily available to everyone than just 5 years ago that it got widely popular to almost everybody with a camera.
It's much less a question about equipment but about locations, fresh ideas, uncompromising quality and good edits to separate from the noise of daily timelapse content.
7. Which other time-lapsers/film makers/photographers have had a major influence on your work? How has their work influenced you?
There are so many to list here but the ones who catched my attention about 7 years ago and got me into timelapse are Tom Lowe and Andrew Walker with Enrique Pacheco, Drew Geraci and Randy Halverson.
The community of top notch timelapse photographers has grown a lot in recent years and many talented people create stunning timelapse videos which raise the bar and inspire me to go further.
8. How can people follow your works? What is your website / Vimeo / Youtube, Facebook, Instagram, etc?
I am spread all over the social networks but Facebook and Instagram is where I post some insights to my work:
Thank you, Martin!
Thanks a real lot, Martin for your time, kindness and for sharing such precious advices with our community. Can't wait to feature even more works of yours!
Keep up the great work, mate!
Marco