Introducing the third largest Greek island of the Ionian Islands: Zakynthos, beautifully told by professional photographer Maciej Tomków.

A coastline of roughly 123km in length, said to be named after Zakynthos the son of a legendary Arcadian chief Dardanus.
Zakynthos is a tourist destination, with an international airport served by many charter flights from northern Europe. The island's nickname is To fioro tou Levante (The flower of the East), given by the Venetians.
A bunch of figures related to this amazing project, which got also the Vimeo Staff Pick:
4 trips
840 hours spent on Zakynthos
2,000 km travelled on the island
28 days of shooting
3TB of timelapse footage
380 hours of post-production
100 kg film equipment weight
Shot with several cameras like the Canon 6D together with the DitoGear Multi-Axis Motion Control System for motion controlled sequences:
"Treasures of Zakynthos" is a film completed in its entirety using the timelapse cinemtography technique in the most beautiful parts of the Greek island – Zakynthos. Some of the places portrayed in it are typical tourist destinations, while others are unique, quiet and magical. The real treasures for the eye are the unexplored, off-the-beaten-path locations. The film lets the viewer experience the extraordinary nature and magic of the formidable Greek landscapes. Enjoy and feel free to share.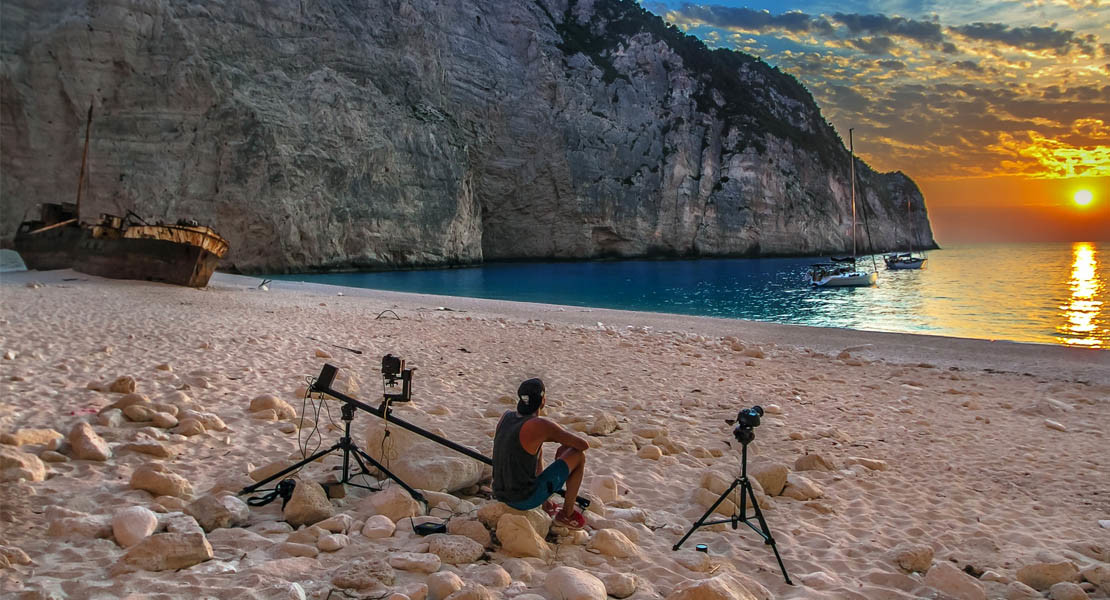 Video
Time to watch Treasures of Zakynthos:
Behind The Scenes
And now, enjoy the behind the scenes of Treasures of Zakynthos timelapse shooting:
Equipment Used
Cameras: Canon 6D, Canon 5D Mark III, Canon 5D Mark II, Canon 7D
Lenses: Canon L lenses
Slider/Dolly: DitoGear Multi-Axis Motion Control System
Other info: n.a.
Credits
Show your support:
Maciej Tomków on Vimeo