Pocketslider is a small company based in Germany which sells very simple sliders, easy to use and affordable for almost every timelapse photographer.
The company started with a DIY project: Ben wanted to make a lightweight DIY slider which was easy to use and perfect for travel. The 75cm version would fit in a suitcase, and made it perfect to travel by plane as well.
When I traveled to Spain for my video Ascension, I took my Pocketslider with me, dropped it into my suitcase between my cloths, and pulled it out when I arrived at the hotel. Perfect!
Ben is the only person involved in the Pocketslider company. He builds the slider in little series each month.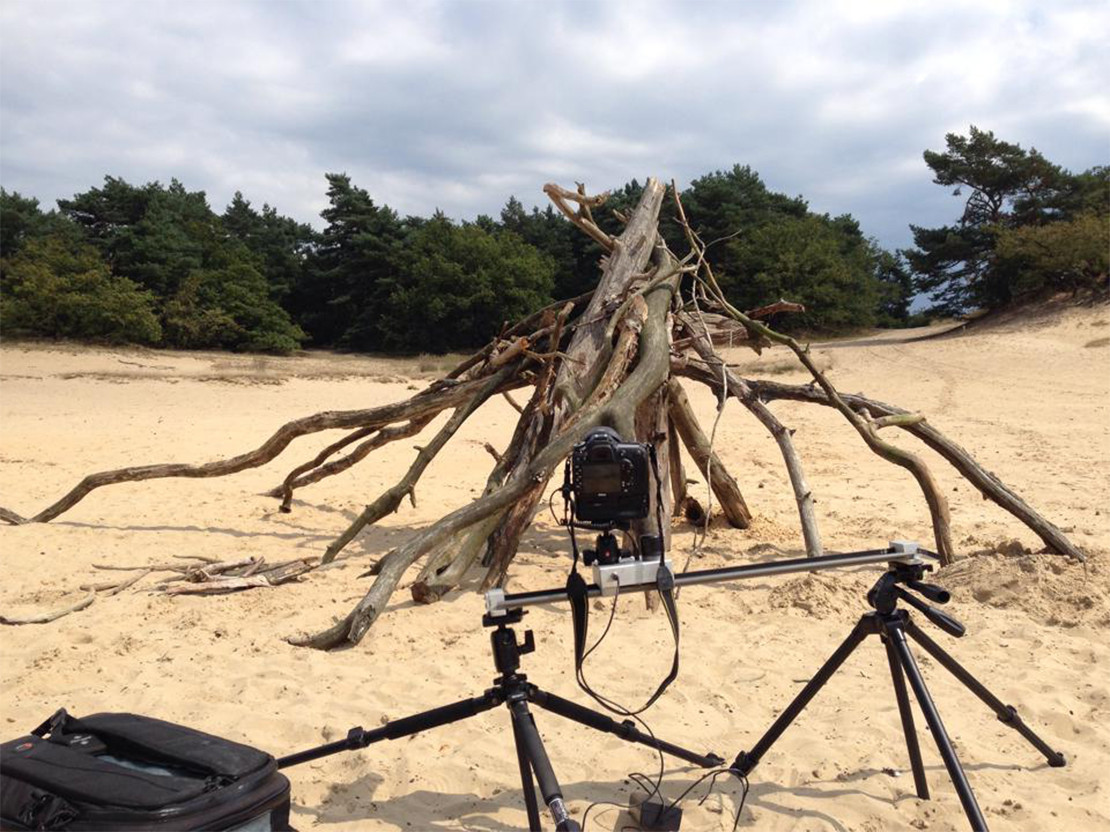 PocketSlider Operating Modes
The following is a brief list of things to know about the Pocketslider and its operating modes:
CON = Video mode
The slider will slide smooth from left to right, or from right to left according to the time you select.
(Max 90 sec, min 18 min)
MSM = Move Shoot Move
The camera will slide a little bit, stop, take a picture, slide a little bit more, stop and so on until it reaches the end of the slider itself. When setting up a MSM you are able to set the following:

Direction -> From which side the slider will slide
Stepsize -> How many centimeter the slider will slide until it stops and take a picture
Multiple -> You can set this up for HDR Timelapse, if you just want a single shot Timelapse, leave this default.
Interval -> How long the time is between every picture your camera will take.
Pocketslider Technical Specs
The Pocketslider is available in two sizes: a basic 75cm version, or a 100cm. Should you need a longer one, simply contact them and ask for a longer rail.
My version is 100cm long, weights: 3,2 Kg (7.0 Pounds) and runs on AA batteries, which you put in a battery box. In MSM mode, the battery lasts 50 hours!
The housing of the dolly is made using aluminium, its maximum load is 6 Kg (13 lbs) horizontally, and 3,5Kg vertically.
My experience with the Pocketslider
As the Pocketslider was really affordable, my expectations were not really high when I ordered it. At first I thought it was just an entry-level slider, which would have somehow obliged me to upgrade to one produced by more famous companies later on.
When I received it I was very surprised: the overall built quality was very good, it was not heavy which made it perfect to hang on my bag, and does what it has to do.
It was very easy to start with: just put the battery in the battery box, plug it, prepare your camera head, put your camera on it, set it up, and you are ready to go!
I've been using the Pocketslider since January, and never had a problem with it. When I bought my eMotimo I had a problem with the stepper motor of the Pocketslider, as it could not be linked with the eMotimo. That really sucked to be honest.. I came up with the
idea of using the eMotimo just on the way I use it without the slider. Just set the slider on Con mode, and the lowest speed: the slider would move so slow you wouldn't see any motion blur in images.
Of course this is not simple to operate when shooting longer exposures, but Ben came out with a eMotimo motor a few days ago, so you can use the eMotimo and the Pocketslider together, and use long exposures. Perfect!
If you want to start apply motion to your timelapses, the Pocketslider is really something for you! You can order a Pocketslider at www.pocketslider.de