Everything is in a state of constant change, and photography is a way for humans to freeze in Time a moment stolen from the universe. Timelapse photography only adds more images to the photographic process and enables us to present an altered world from the reality in which we live.
Let's enjoy Nobilis Bellator's interesting guest post about the story behind his short "Tengo Miedo" time-lapse, inspired by a Pablo Neruda's poem.
Who is this guy with a strange name?
I am a Canadian with Spanish origins. I lived all my life in Montreal, Québec and a few years in Paris and now for the last three years living in Spain.
Photography and music were two of many other hobbies that kept alive my all-time dream of being an artist. A dream I imprisoned in my inner self for so many years and finally decided to let it loose in 2012.
I made the big jump and changed my life completely, from being a businessman and company executive to a filmmaker. I decided to publish using my artist name, which I owe to an idea taken from my daughter. I became Nobilis Bellator, which is Latin for Noble Warrior, the etymological meaning of Alonso, my Spanish last name, with Arabic origins and itself meaning "Warrior", so I was told. So now you know!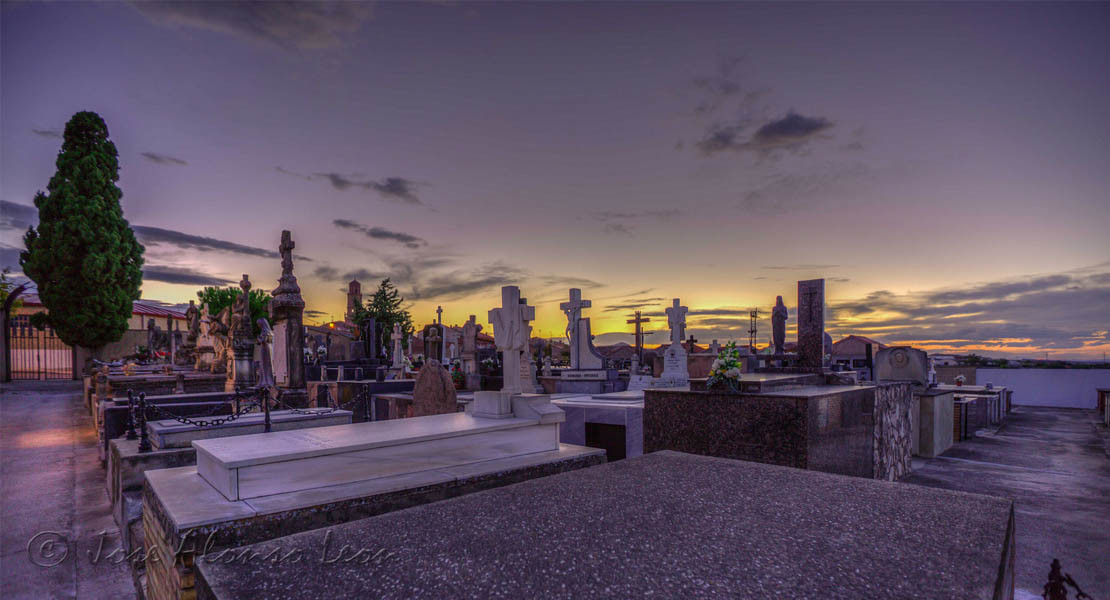 How it all started
I discovered Timelapse photography in the spring of 2012. It was not long after that I published my first film. Many intervals later, I realized that what I really wanted to do was use the Timelapse technique to make a film about the village and the people where I was born.
Early on in the learning process I was confronted with the questions that much later I read about in a post Gary Yost (Why should you create time-lapse stories, not just sequences) so eloquently detailed on TLN, and these ideas started to forge their way into my mind.
I had to do lots of shooting and had so much to learn to be able to produce this film. I had no idea what a NLE application was, so editing was also something I had to learn quickly.
I bought online tutorials for every step I needed to take. After that first short film, which did quite well on the Internet and gave me a shot of self confidence as Gary mentions in his post, it got the views and the appreciation from other Timelapsers but it was not what I was really looking for.
Those nice postcard type films were certainly fun to watch and very impressive, but I live in a small village, that can't compete with the glamour of Paris, New York or Dubai with their scenery. I had a film to make and it was not going to be possible in a three to five minute postcard type film.
So much to learn
So I shot and shot again and learned some more. But I hardly published.
In fact after the July 2012 first "film", it was not until November 2013 that I started to show some of my work. They were short films using footage shot & stocked on discs for over a year.
Mid 2013 I published a trailer of the film in production:
Another long interval went by during the winter months of 2013/2014, and in the spring of 2014 I decided to edit a few short films with some of that footage. I had this urge to show the world & some of my work escaped into the wilderness of Vimeo, YouTube and Dailymotion. Most of the short films you can see on my Vimeo channel are films done with footage that was shot for my longer film.
I was so eager to get them out there that I entered seven of my "films" into the Timelapse Showfest. A yearly event that many of you know from seeing or even participating in. It was this event that forced me to take notice of what Gary Yost wrote and which was now resonating so strongly in my mind that led me to enter an eight film in the competition.
I had only a few clips of the cemetery of my village and it sparked the idea which became the film Tengo Miedo.
The idea behind the Video
I wanted a story for my film, and after a while I found this poem from Pablo Neruda, which was going to be narrated and used as the "piece de resistance" for my short film. I was lucky in finding a well-known Spanish actor thanks to the introductions made by another Timelapser that many know, Fede Castro. I now had my narrator.
This short film was something different than anything I had done, and I believe these differences were fundamental reasons why it was selected for the Timelapse Showfest.
Even the organizers were surprised when I told them I was going to enter another film and it was going to be entirely shot in a cemetery. Late in the process, after having made several versions, which I thought would be the Final Cuts, I discovered  another good Timelapser here in Spain who is also a music composer.
Marco Campazas convinced me to listen to a rough cut of a melody he imagined when watching privately my almost finished film. When I heard the first few notes of his composition, I knew that was going to be the score for the film.
So now I had a film with a narration, an original score and a storyboard (the Poem was my storyboard) to sync my images with the words of the poem and not only the music as we all do so often.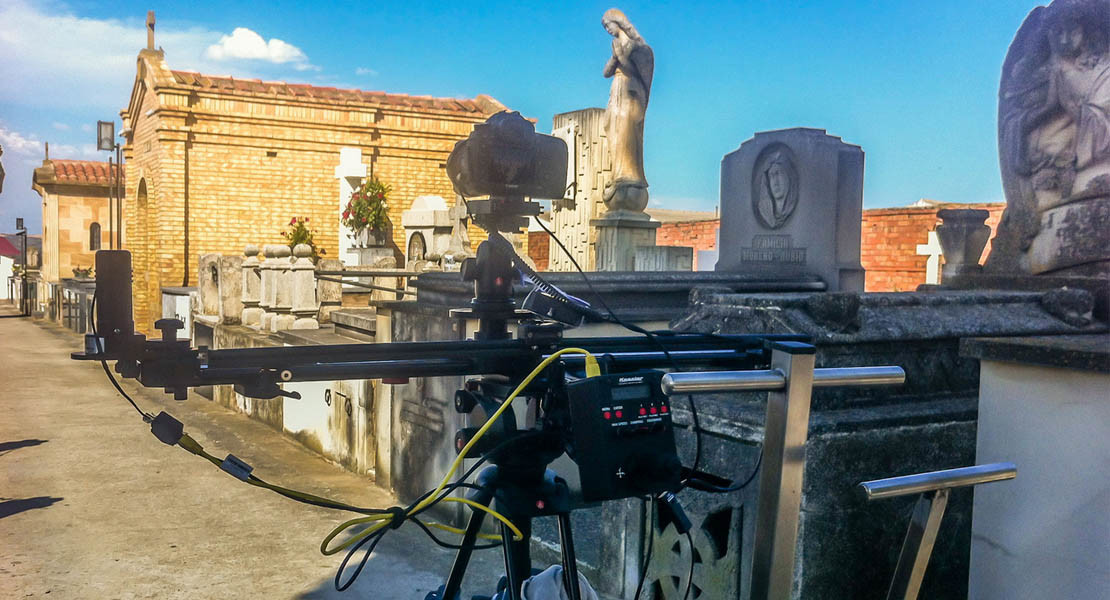 What I learned
Acknowledging your weakness and accepting them is a challenge in itself. This process was an important breakthrough in my learning curve not only for Timelapse Photography but more specifically for filmmaking in general.
Now I know that to continue in this adventure I cannot do it alone. I have a film to make and I am still learning the various techniques required to make a good film, but I am not in a hurry and I have come to realize through this experience that for my film to be interesting to all and myself included, I need to introduce elements that I do not master.
What I need and believe I have to do is find  someone to write the script and a storyboard for my film about "The Village With Three Lies". Without that, it will be a long and boring series of postcard type clips that will not, in my opinion be able to tell the story of this village.
When I look at some of the films selected for that festival, made by great names in this art, I realize there are things in their films that I dream of doing one day, things I have no idea how to do yet, things that amaze me and things that make our eyes pop in terms of technique and special effects.
My film has none of that. Nothing I did that these guys don't know how to do. It is made of simple Timelapse sequences almost all done in HDR with hours and days of hard work. But in the end, I think I succeeded in making a film, with a story, a script and perhaps enough interest to have people watch it till the end.
You've heard this before.
Films are really made in the edit room, but without a story, a script and a storyboard you don't have a film, you have a collection of frames and sequences and if you're talented they are spectacular postcards, but perhaps that is not enough to call it a film.
Tengo Miedo: Behind the Scenes
If you want you can check the BTS shots on Flickr too!