Let's know a bit more about Jesse Attanasio, the great artist behind one of the most beautiful time-lapse video of 2016: Exhale!

First of all, let's watch again his new masterpiece:
And now.. let's begin our interview with a direct question!
Frankly speaking, what do you think about the Time Lapse Network project?
I think that TLN is a great thing. It's something I wish was around back when I first started and was just getting all of my information on forums.
There needs to be a website like this for new and old time lapsers to check out to see what or who is going on. Tutorials and workflow tips are huge for me even today.
How long have you been doing time-lapse for, and what first drew you to time-lapse photography?
I've been shooting timelapse photography for 4 years. I didn't even have a DSLR, I had a cheap wide angle lens for my iPhone and a little gorilla pod and a 3rd party timelapse app.
Then one day I was watching the show "Life" and their behind the scene segment on plant growth was fascinating to me. I ended up spending about a week straight watching timelapse videos on youtube and fell in love with Dakotalapse's video "Tempest Milkyway".
TIP
Watch more astrophotography time-lapse videos from our archive!
Realizing that astrophotography couldn't be done on an iPhone I started researching and even emailed Dakotalapse for tips on how to start, I ended up getting a Canon T2i (550D) with a kit 18-55 and 75-300 and eventually got a Tokina 11-16mm f/2.8 AF a month or so after realizing those lenses couldn't capture what I wanted in the night sky.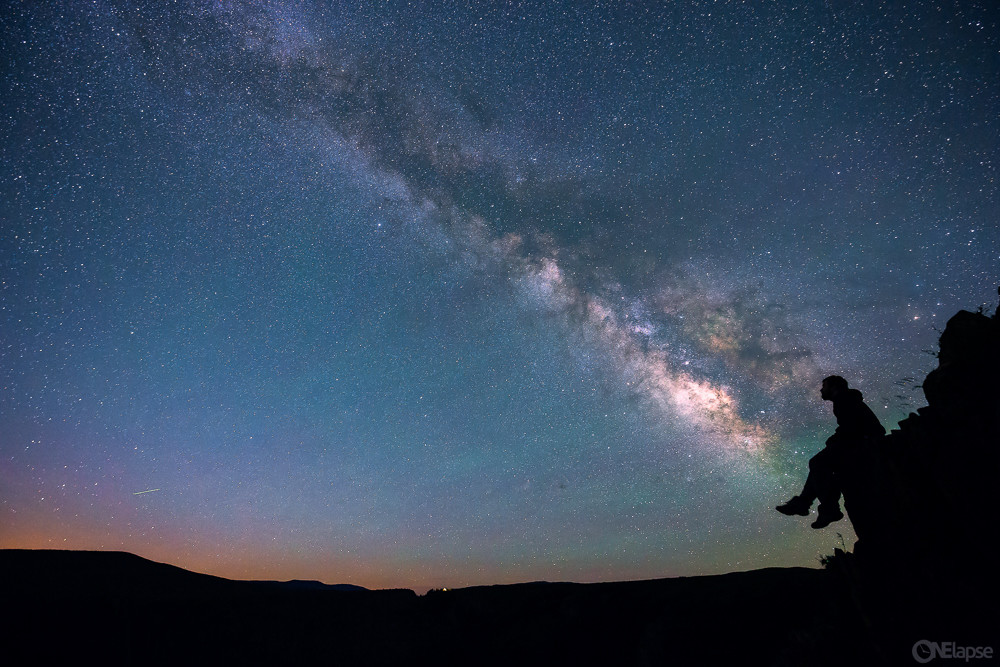 As you know, working on a time-lapse is a long and time-consuming process: what do you love about it so much?
I tell people all the time that timelapse is incredibly boring because if you don't have complete interest in whats being captured and why, then you don't understand the importance of showing up an hour before sunset and leaving 2 hours after.
It's the reason why I travel and shoot alone, I don't want the responsibility of entertaining people or feeling guilty because they could obviously be doing something more interesting to them.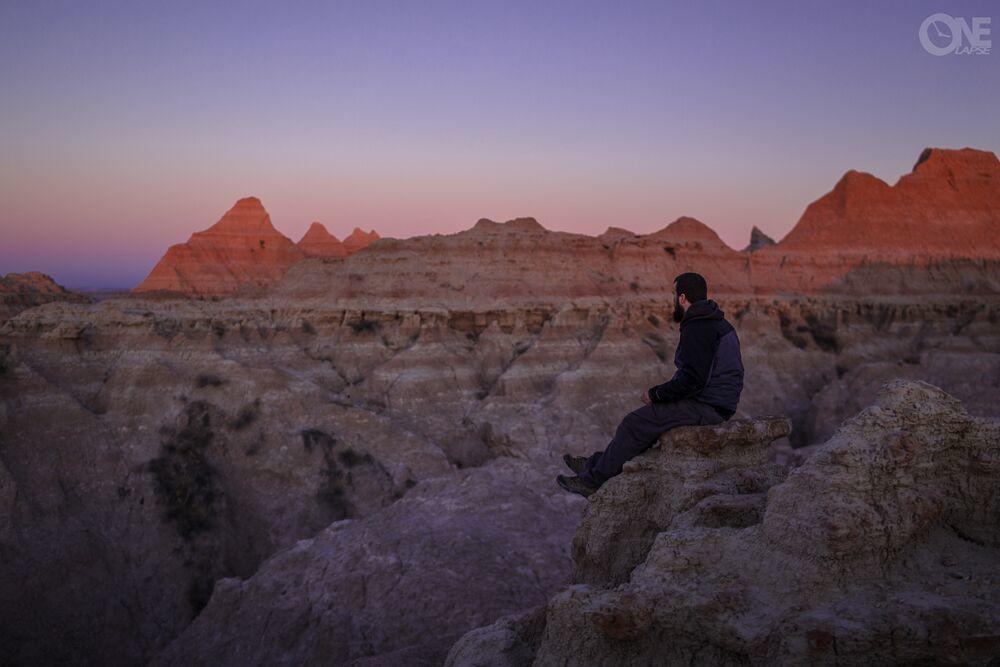 Which other time-lapsers/film makers/photographers have had a major influence on your work? How has their work influenced you?
As I mentioned before Dakotalapse was a huge influence in me getting into timelapse. There are a few big ones that I look at and try picture myself being at that point some day for their ability to capture incredible landscapes with good composition and most importantly their style of processing timelapse photos.
Dustin Farrell and Joe Capra are the first to come to mind when someone asks this question. It's not just about what they are capturing or where; it's the clean processing, strong composition and subtle but effective use of motion control.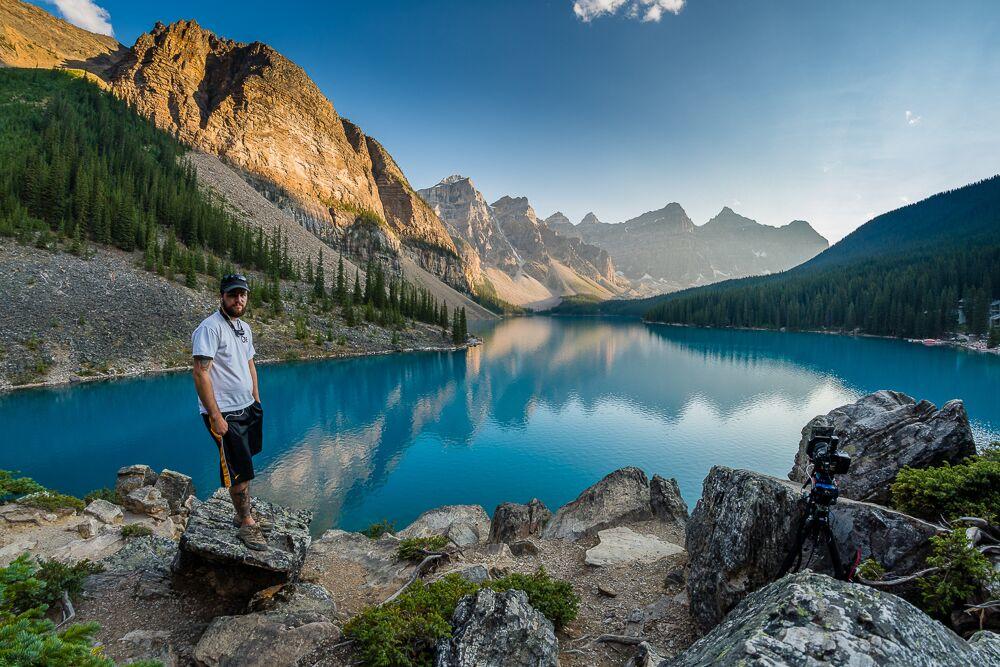 We know you're a full time employee at a 3rd party company, not involved in the photography world. Do you want to pursue photography or filmmaking as a career? Why or why not?
When I imagine life as a full time photographer I see a ton of deadlines, stress and pressure to please people. I love my current job and it allows me to pursue photography as a business at a level that I feel comfortable with.
I don't know if I would never take it on a full time job but I know it would be an incredibly difficult decision. One that I probably wouldn't make on my own even.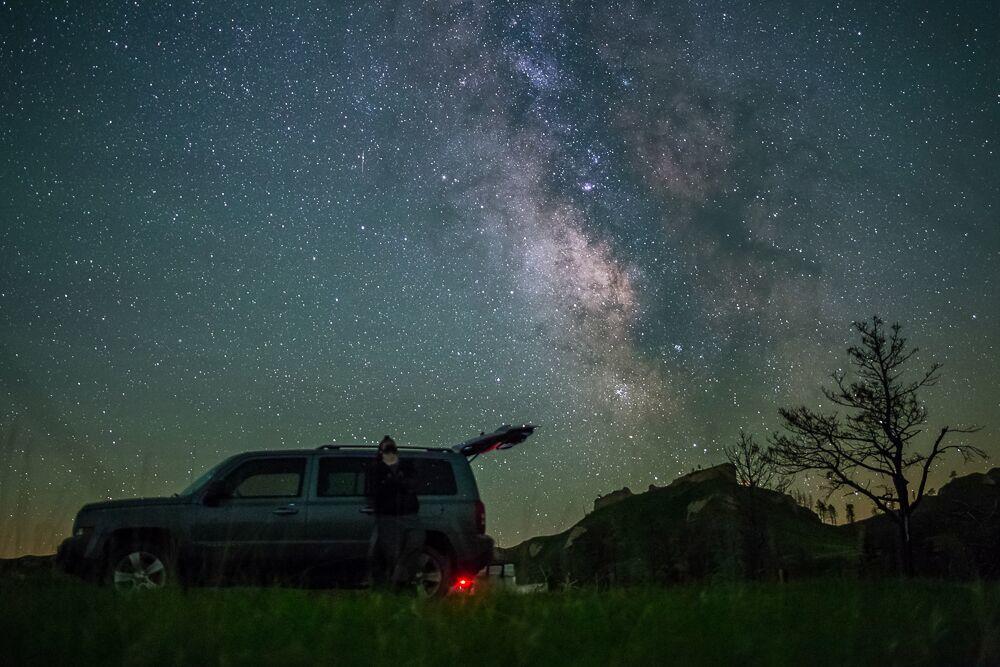 As a young time-lapser, where do you think the time-lapse world is headed?
To me timelapse is in a good place right now, technology is moving so crazy that you can get incredible timelapse with even just a cell phone. I think it really blew up the movement to 4k resolution and companies are becoming more comfortable licensing timelapse for the price its worth.
It seems that timelapse, slow motion and quadcopter footage are in the same realm and shooting purely timelapse may be limiting yourself.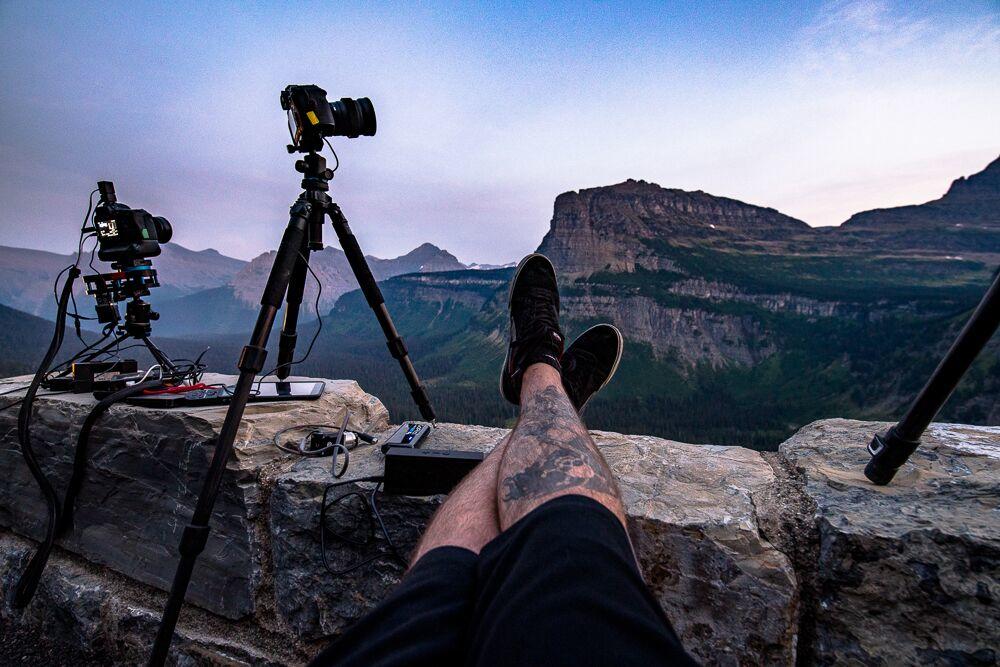 What do you think are some of the challenges of being a young, up-and-coming time-lapser?
The most difficult challenge is trying to make any sort of money out of timelapse. Whether it is as a career or just money to help fuel the passion. There isn't really a standard to pricing or a "Idiots guide to selling timelapse" book.
If you shoot timelapse you are likely to get approached by people that want to use it. Most want it for free or offer to give credit as if that makes sense. But it really bites everyone else in the ass when this happens because there are plenty of people out there who accept those terms and hand over their footage which lowers the value for everyone else who uses licensing as a source of income.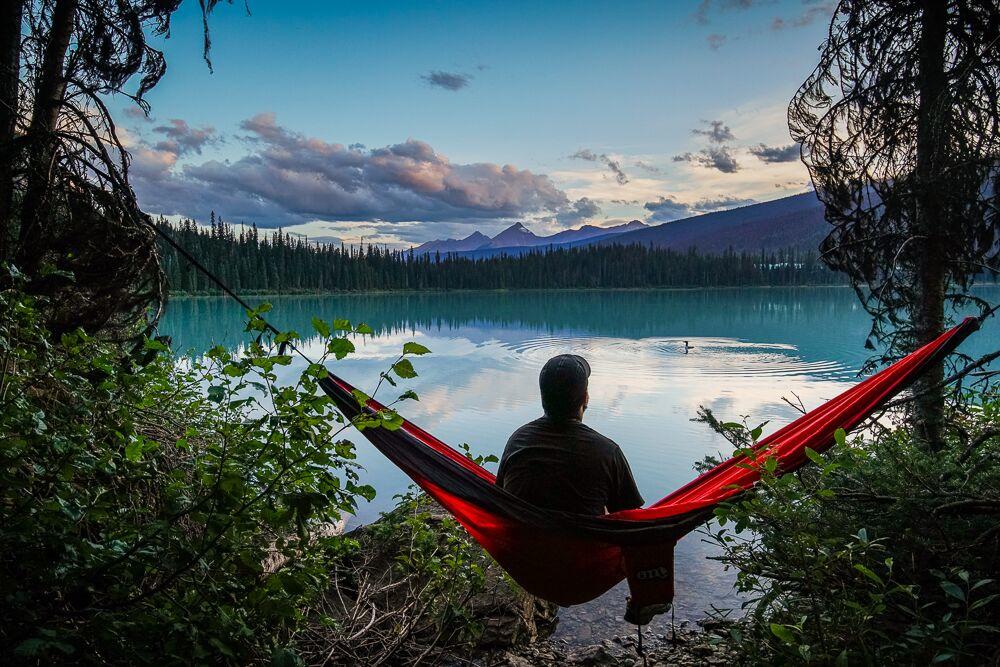 Can you tell something about your last time-lapse film Exhale?
Exhale wasn't anything until only a couple months before it became a video with a title. I just liked to timelapse and travel.
I never had a plan for the footage but figured one day I would find something. I really wanted to make a video that had a story to it but I think that when you make a story out of footage that was just randomly shot it never really hits the mark of a story being told, usually you're still explaining why your video is a story in the description or banking on the audience interpreting their own story out of it.
But since I haven't really released any landscape timelapse besides a few clips here and there and I was really proud of some of the footage I had, I decided to put together a reel of timelapse ranging from storms, to astrophotography to sunsets and sunrises.
Are you working on a new project now? Tell us a little about it.
Right now I'm working on a few ideas. Mostly I want to put out more videos more often and I really want to put together some behind the scenes videos on my youtube channel. Some of my favorite videos to watch are a look into the process of creating the feature piece.
Also I really want to find some good cityscapes to capture since i've never really shot in any big cities besides Seattle so that might be a goal over the next couple of years.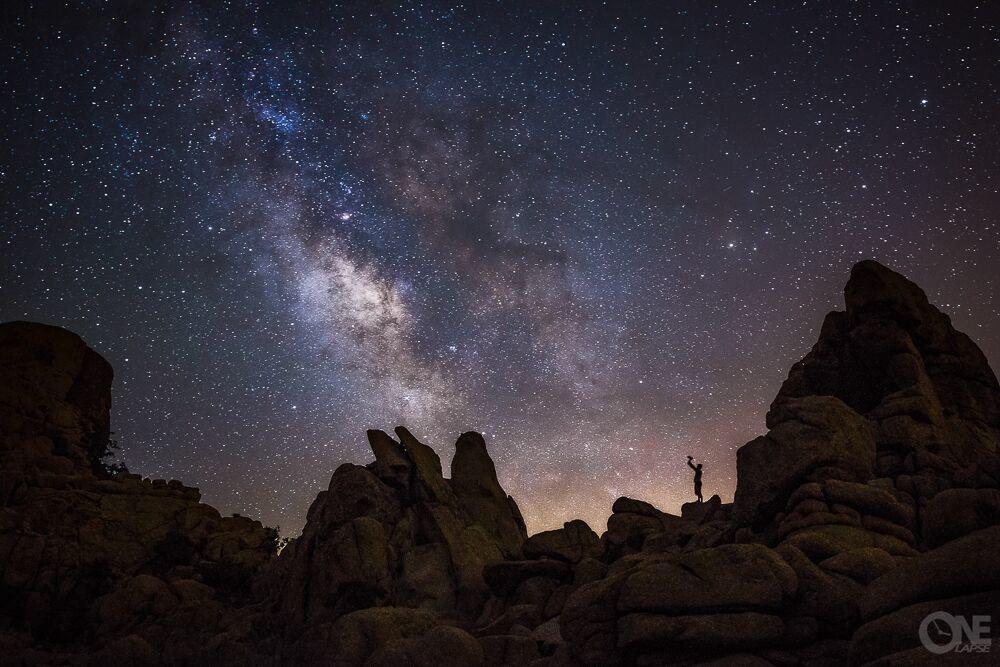 How did a time-lapse change your life?
Timelapse changed my life dramatically. I was working my job I am currently at but in my spare time I wasn't doing anything productive or creative. I've always been into creating things whether it was art, videos or photography. I didn't grow up camping or traveling other then random fishing trips with my dad.
I think that one of the reasons why timelapse photography seemed so attractive to me was because it was something relatively new to a lot of people. It required a lot of trial and error and i'm a huge fan of learning by doing.
Traveling and doing timelapse has helped me gain a tremendous respect for the environment and has encouraged me to learn about things like astronomy, weather and how to keep myself entertained for hours at a time (podcasts).
«#Timelapse Changed my life, dramatically.» – Jesse Attanasio @timelapseomaha interviewed by @timelapsenet
As for timelapse effecting my business life, I quickly realized that landscape timelapse is basically just passion projects for me with the slight chance of licensing footage. Since I live in a relatively small city I don't have a ton of competition for licensing cityscape footage and my video Omah4k was huge for me. I licensed just about every clip in that video and over the past two years can credit probably 60% of my business was directly from people viewing that video.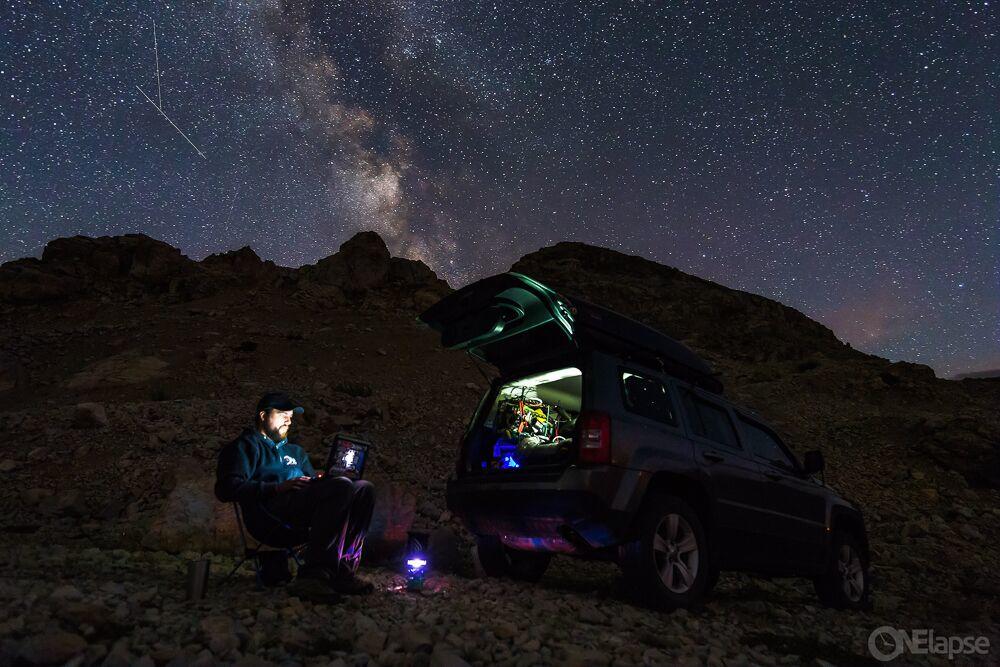 Thoughts on Motion control equipment?
I am a huge gear head. I even started an instagram page called @TLgearheads just so I could share more behind the scenes photos and see more about what other people are using. As much as I love motion control I think it can really be abused and used in unnecessary ways.
Last year I sold my 3 axis rig because I noticed I was using motion control as a crutch. It wasn't directly helping the composition of my shots and was actually wasting necessary time that could have been used to find better locations.
Over the last year I worked a lot with timelapses on just my tripods and only busted out my slider or pan head when I had enough time to make sure it would be beneficial to the final clip. That being said, I'm excited to get a new slider and Spectrum head from Emotimo soon so I can get some shots i've been dreaming up for the past year.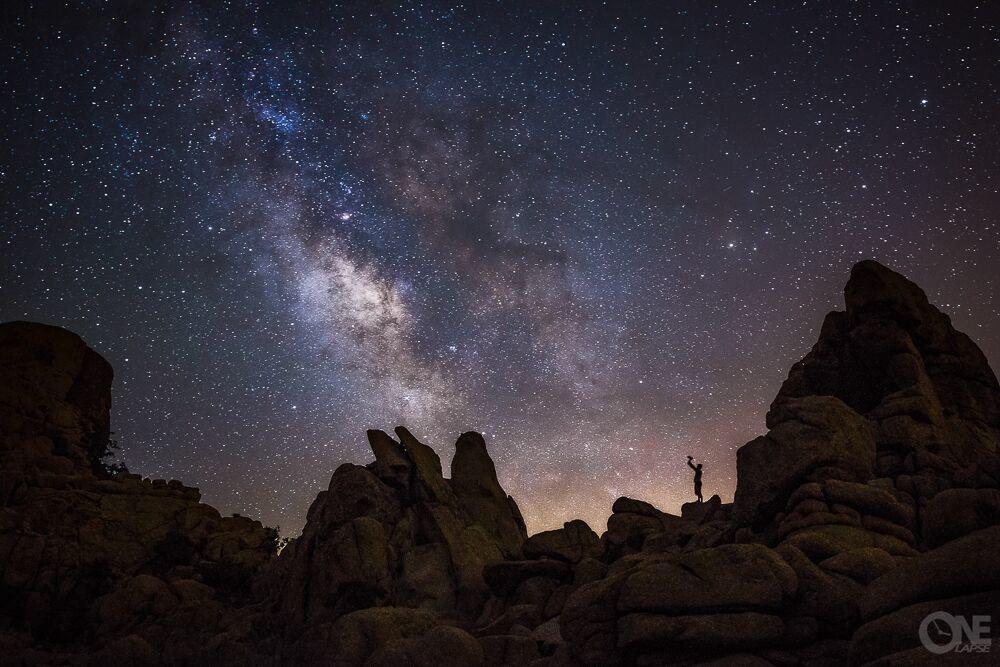 Thank you, Jesse!
As the site founder, I would personally thank Jesse for his kindness, time and for sharing his views with our community. Keep up the great work, mate!
Take care,
Marco