An experimental timelapse video created for a project designed to explore the effects and dangers of urban light pollution in contrast with some of the most incredible Dark Sky Preserves in North America. Introducing Skyglow by Sunchaser Pictures.

At the Skyglow Kickstarter page we read that:
Timelapse artists Gavin Heffernan (SunchaserPictures.com) and Harun Mehmedinovic have made names for themselves with a unique brand of astrophotography and galactic captures, with works featured in BBC Earth, National Geographic, WIRED, Astronomy Magazine, and hundreds more publications worldwide. Their work has racked up millions of hits and inspired people of all ages to 'look up.'

They invite you to back this project and embark on SKYGLOW, a unique quest to explore the most exotic dark sky locations and archaeoastronomy sites using state-of-the-art timelapse equipment as well as unreleased digital cameras and lenses specializing in extreme low-light capabilities.
If you think this is worth it, please contribute to the SKYGLOW campaign now!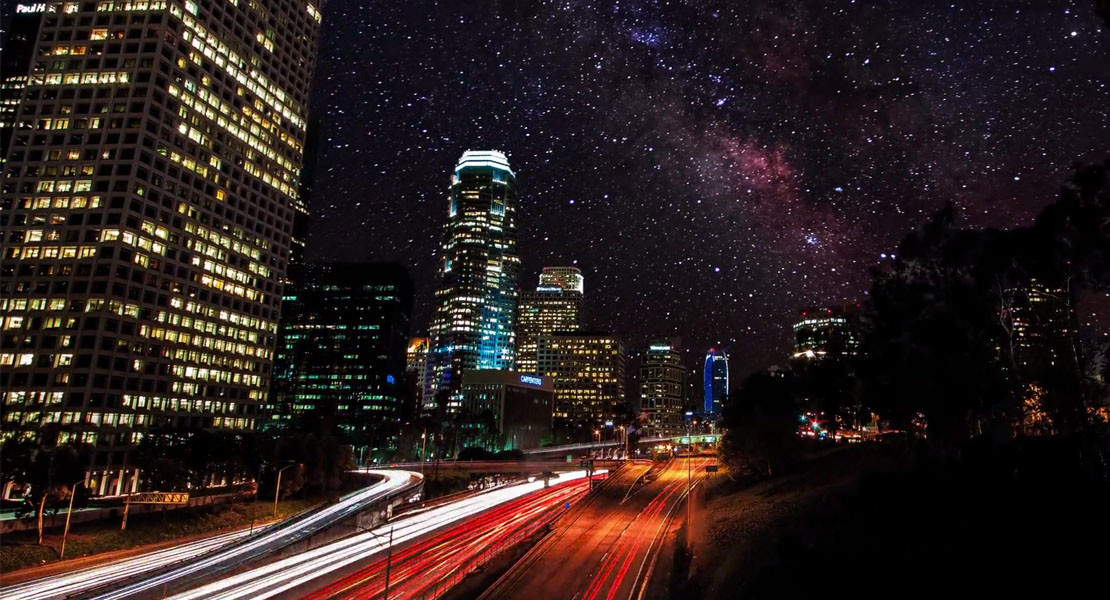 Video
Watch this stunning and unreal view of the city of Los Angeles!
Equipment Used
Cameras: Canon 6D
Lenses: n.a.
Slider/Dolly: n.a.
Other info: n.a.
Credits
Show your support:
Sunchaser Pictures on Vimeo