Imagine living for 8 months hosted in Australian sharehouses, surrounded by beautiful people from all around the world, enjoying your life while time-lapsing the beauty of Nature. Introducing Dark Skies by daduxio, a fantastic story in time-lapse, selected for the prestigious Time Lapse Festival 2014.

The man behind the daduxio project is Dario Calì, a young friend of us – remember his great Hyperlapse Tutorial: how to make a time-lapse in motion?
We have always been fascinated by the stars, the sensation of peace and infinite that we feel looking for hours the "dark skies" upon our heads. This kind of experience requires certain condition to be enjoyed in it best.

The amount of lights in the city and in the nearest suburbs is the biggest obstacle between us and the firmament. If in Europe you have difficulty finding a place with low light pollution in Australia is sufficient to drive a few hours to enjoy the night sky in its most brighter majesty.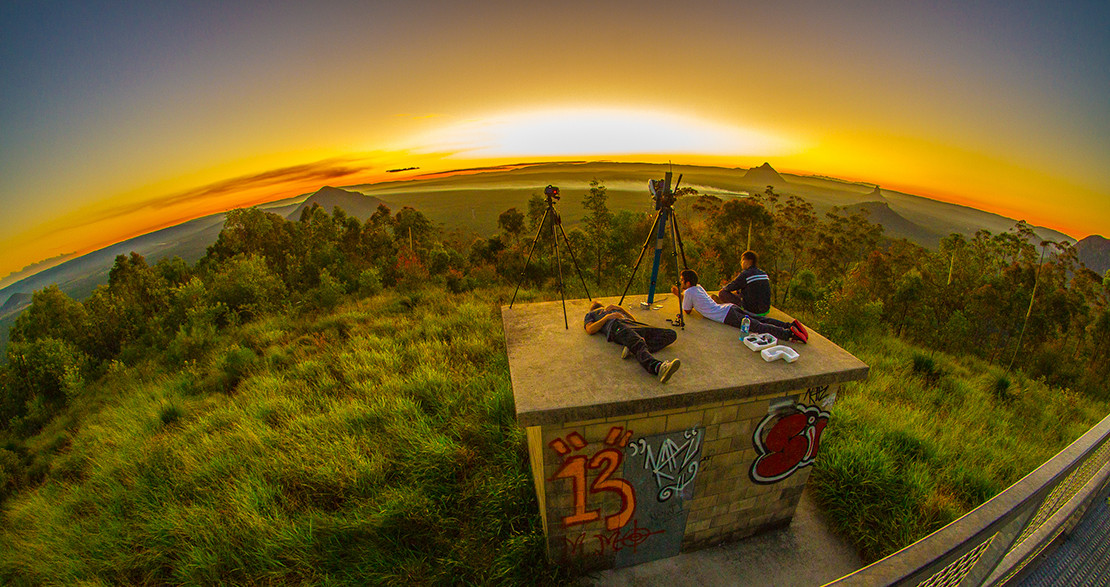 How it all began
In 2013, Dario met his Italian friend David in Australia during a quick 2-week vacation around South East Queensland. They spent some time chatting about future trips, projects and video.
The amazing thing is that right one year later, they decided to move forward with their project – Dark Skies – and started to contact sponsors that could possibly help them achieving their result.
We can't really imagine how cool it can be for any time-lapse pro like Daduxio's crew, to get an enormous help from the guys at Procam-hire and Jucy Rentals!

Video
A sweet celebration of these guys' dreams and experience, finally available to the public: what do you think of daduxio's latest video?
Equipment Used
Cameras: Canon 5D Mark II, Canon 7D
Lenses: Samyang 14mm f/2.8 IF ED UMC, Canon 16-35mm f/2.8, Canon 24-70mm f/2.8 L USM, Canon 35mm f/1.4L USM, Canon 70-200mm f/2.8L II
Slider/Dolly: Dynamic Perception Stage Zero
Other info: Merlin Head
Credits
Show your support:
daduxio's Official Website