Ready to be mesmerised by a captivating and refreshingly original video – awarded as one of the Best of 2015? Get ready for Walk in Shanghai by the award-winning artist JT Singh!

'Walk in Shanghai' is an introductory tour of Shanghai's urban streets which tells the story of the lively, multifaceted and above all else, very human experience unfolding at the street level of this massive city.
With its futuristic skyline and sprawling network of streets, subway lines, and highways, Shanghai represents not just China's unbridled dynamism, but also the rapidly maturing global economy. The bustling city of Shanghai, however, holds a further, complex and equally exhilarating narrative nestled at the feet of its towering skyscrapers.
JT leads the viewer on his curious adventure through central Shanghai.
The peculiar reversal of the city's movement against his own distinguishes his story from that of the other 24 million people taking 24 million walks in Shanghai. It's through a heightened focus on one man's seemingly unstructured journey that we discover the ultimate protagonist of this story: the transcendent power of using your legs for discovering a city.
Who is JT Singh?
JT Singh is a globally renowned media artist and expert on emerging cities at JT Singh Labs, a unique design and technology studio specialised in city branding. His team executes experimental digital technologies + Economic strategy + Art initiatives to help cities engage with their global context.
JT Singh and team employs many strategies in its work for cities and regions, including enhancing local cultural economies, tourism and trade, developing international presence, and attracting foreign investment.
His creative work and intellectual contributions have appeared in numerous international publications, including BBC, Time, National Geographic, CNN, Washington Post, Al Jazeera, Quartz, Mashable, China Daily, The Guardian, etc.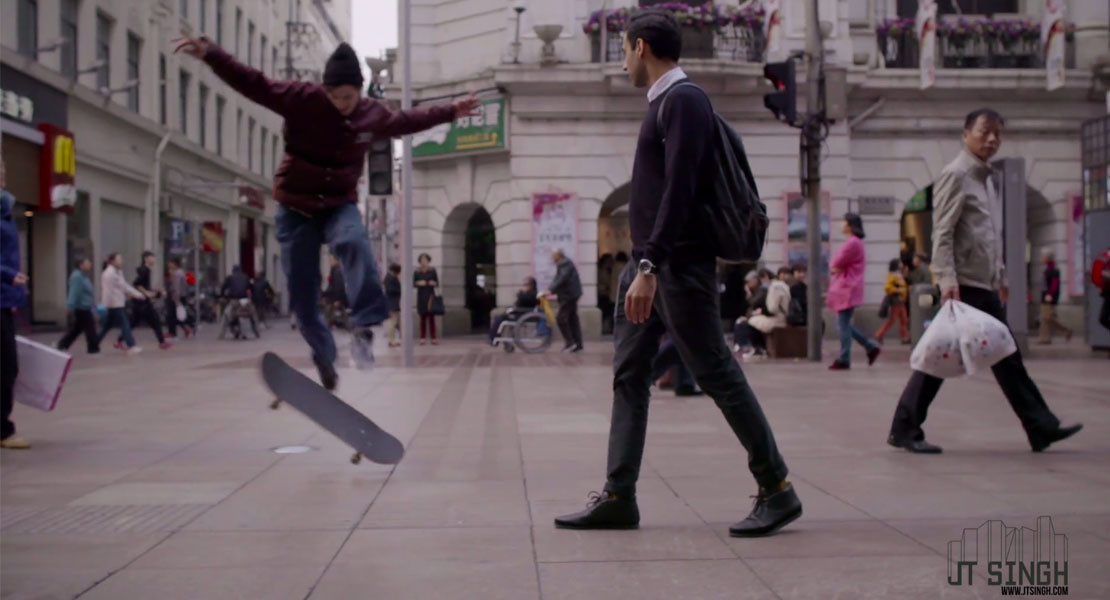 Video
Enjoy Shanghai's vibrant street life!
Let yourself be guided through the streetscape of Shanghai with the latest creation from JT Singh!
And if you feel you want more, please head over our previous coverage on JT Singh's time-lapse videos!
Equipment Used
Cameras: n.a.
Lenses: n.a.
Slider/Dolly: n.a.
Other info: n.a.
Credits
Show your support:
JT Singh on Vimeo