Unlock the gateway to the fjords in this new timelapse by Jørgen Thomsen about the city of Bergen.

Bergen is a city in Norway that is surrounded by stunning views of the sea as well as soaring hillsides that are steeped in trees. This timelapse uses the water, the streets of the city and the mountains to create this stunning video that guides you through not only the different parts of the city but gives you a taste of the elements that influence life there.
The music for this timelapse is a great fusion of classical influences and modern. The beat of the music drives the timelapse forward, allows for changes in speed between the different frames as the music changes speed and the classical overlay lends dignity and flow to the life of the city.
From travelling up the side of the mountain in a cable car to sailing across the surface of the water, to then looking down at the spread of the city from the different mountains that surround it, there is so much variety to be seen in every shot.
Opening on sunrise over the city, the skies above the city are not ignored throughout this timelapse, some of the frames angled upwards to focus on the skies and the mountains as well as out across the sea.
We loved how this timelapse speeds up with the beat of the music, the night life of the city shown through wide shots taking in the myriad of light and colour and then zooming into the city streets to see the traffic moving, and then out again to show the northern lights dancing above it.
The inclusion of so many frames where rain is pelting from the sky onto the camera as much as the city gives a feel of what it is to experience life in the city, not merely sitting and watching through a camera lens.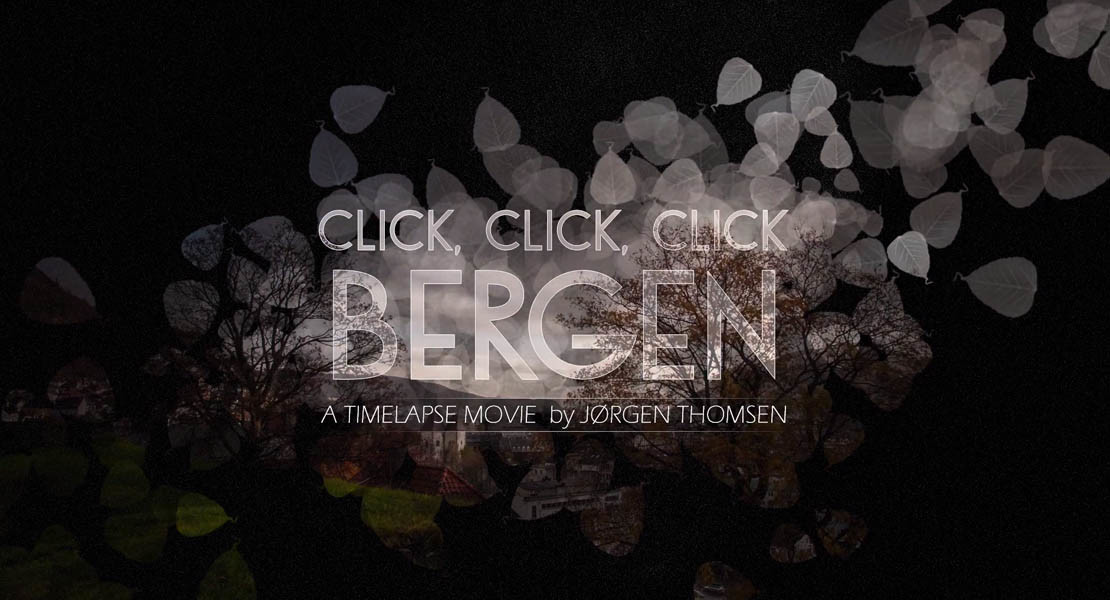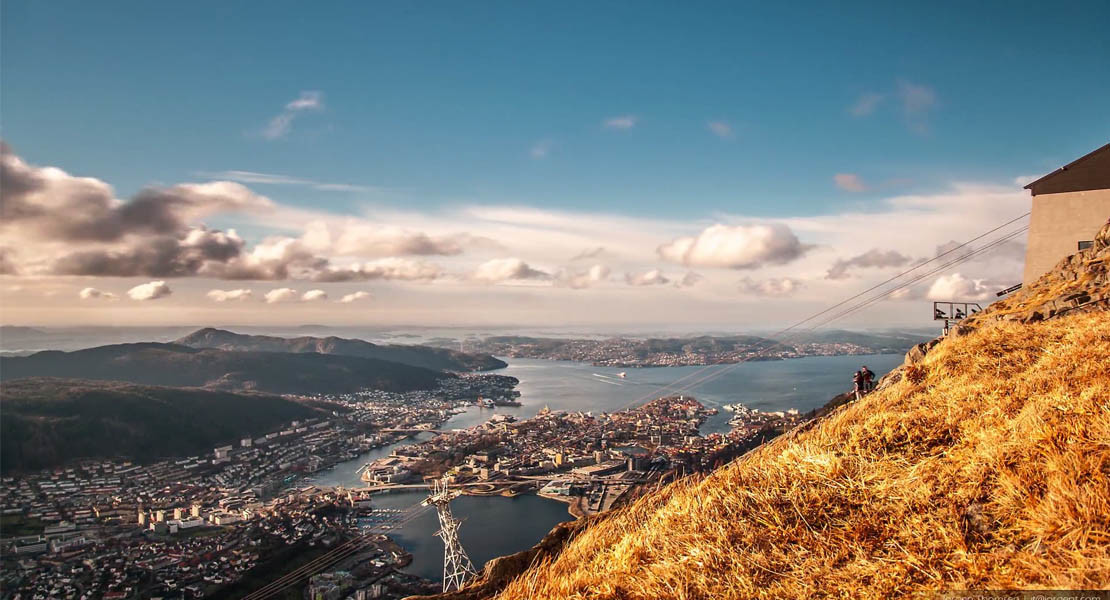 Video
Shot using a Nikon D300s, deflickered with LRTimelapse, "Click, Click, Click | Bergen" is another extraordinary portrait of the Norwegian city, don't you think?
Equipment Used
Cameras: Nikon D300s
Lenses: Nikon 16-85mm f/3.5-5.6G ED VR AF-S DX NIKKOR, Nikon 50mm f/1.4G AF-S
Slider/Dolly: n.a.
Other info: LRTimelapse, Benro A2692TB1 Travel Angel Tripod
Credits
Show your support:
Jørgen Thomsen on Vimeo