When the Sun sets on the horizon revealing a healthy orange glow, day turns to night and the multi-coloured hues of the Northern Lights appear over this Nordic island republic. A new gorgeous time-lapse video by Henry Jun Wah Lee AKA Evosia

In this video shot in Iceland between February and March 2014, ravines and mountain peaks form backdrops to frozen tundra from which the viewer sees majestic scenes of sculpted ice tunnels made from long gone water paths.
As colours reflect on the landscape after a flash of magnetic energy, it makes you wonder about what goes on overhead and how it is all so brilliantly created.
Henry has a few words on this video, in its Vimeo description:
Eye of the Storm is a winter saga in Iceland. In Iceland there are many kinds of storms. Ice, snow, rain, sand, ash, solar, magnetic, and more.

Storms are agents of change. While often destructive and unpredictable, they also demonstrate the unyielding power of nature. They reveal nature's beauty and its hand in creating the landscapes we see today.

Shot in Iceland between February and March, 2014, I was lucky enough to witness and film the power of an X-class solar flare and coronal mass ejection hitting our atmosphere. The resulting auroras were a sight hard to believe, even in person and seeing it with my very own eyes.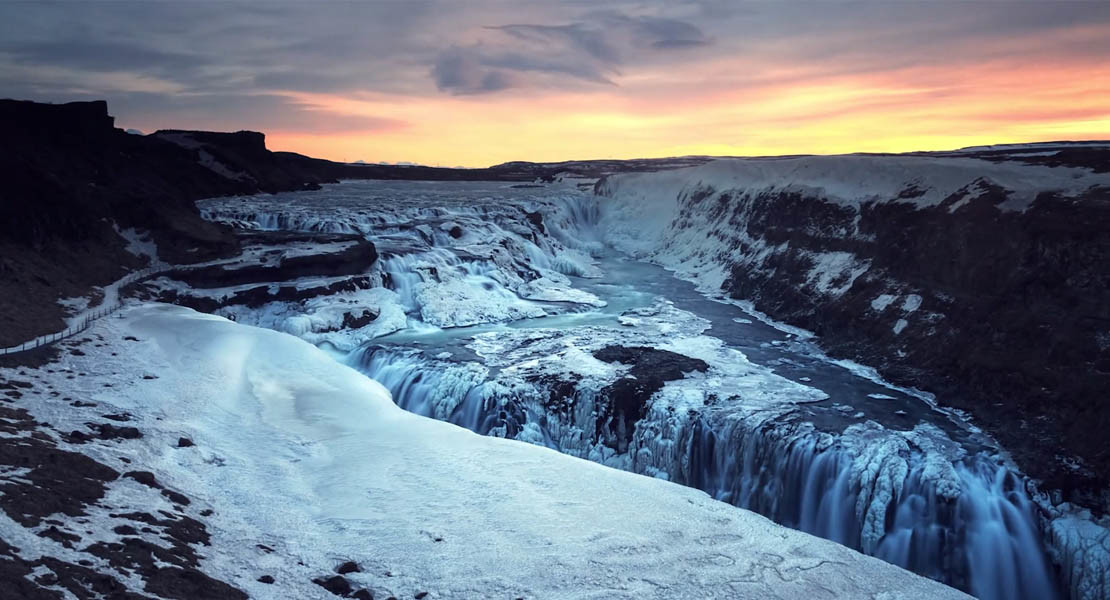 Video
Definitely a new stunning video shot in Iceland using the Canon 1-DC and Canon 5D Mark III in 5K raw.
Equipment Used
Cameras: Canon 1-DC, Canon 5D Mark III
Lenses: Canon
Slider/Dolly: Kessler Crane Cinedrive
Other info: n.d.
Credits
Show your support:
Henry Jun Wah Lee su Vimeo