Professional time-Lapse photographer and video-maker Beno Saradzic talks about his passion, which has brought him to the "Greatest Time-Lapse Authors" Olympus in a few year time.

Who is Beno Saradzic?
Beno Saradzic is the author of outstanding time-lapse videos like BEYOND – Memoirs In A Time Lapse, ABU DHABI THE CAPITAL (TIME LAPSE) or "Abu Dhabi 2011" which have been receiving very positive reviews from the time-lapse, photography and filmmaking communities around the globe.
Beno is a photographer and filmmaker living and working in Abu Dhabi, capital of UAE. His "Abu Dhabi 2011" time-lapse film was recently presented and awarded also as "one of the best time-lapse videos ever" here on Time Lapse Network.
We had the pleasure to talk to Beno a few days ago, and he has shown great enthusiasm when we asked him to be interviewed on his success story.
This has also been a fantastic opportunity to catch a few secrets from him in the time-lapse video production workflow as well, so we suggest you to enjoy this great interview until the end!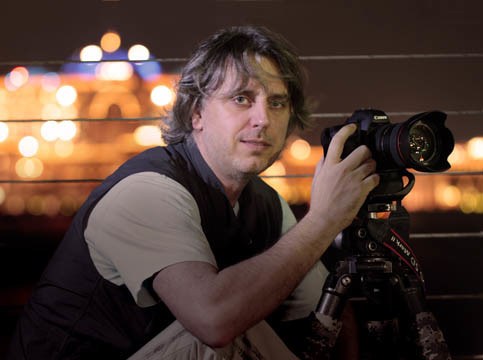 Abu Dhabi 2011: this is the awarded video we're talking about
We would like to show once again hereunder Beno's worldwide awarded time-lapse video, before beginning the interview. This is what made Beno famous in the world of TL: Bravo!
https://vimeo.com/23522211
1. Beno, thanks for being with us here on TLN!
Please, tell us something about yourself
I'm originally from Slovenia but for the past 20 years, I have lived and worked in Abu Dhabi, capital of UAE as a 3D CGI animator and architectural design visualizer. Having witness a construction boom like no other place on Earth, UAE was the 'Mecca' for people of my profession and skills. This is where my appreciation for architecture, photography and general sense of aesthetics comes from.
During all these years, especially from the 90s until 2007, I have created thousands of 3D computer generated pre-visualization stills and 3D animated walkthroughs for real-estate developers, architects, interior designers and government institutions. Lessons learned during the days of 'visualization' were priceless; using virtual camera in a virtual 3D space taught me to 'see', not just watch. I learned how to find balance between shapes in an open space, intricate relationship between light and shadows, rules of photographic composition and seeing the beauty in the mundane.
3D animated presentations of architectural projects were not just technically demanding products requiring a very high degree of 3D animation software proficiency and dedication; they forced me to learn the filmmaking process. I had to know everything in order to produce beautifully looking 'sales' films. Magic of beautiful cinematography. Principles and skills behind editing. Film direction. Importance of sound score which elevates the emotional impact of film and gives it its soul.
With this kind of background, I joined  Timesand Studios in Abu Dhabi – UAE in 2007 as a filmmaker, producer, photographer and art director.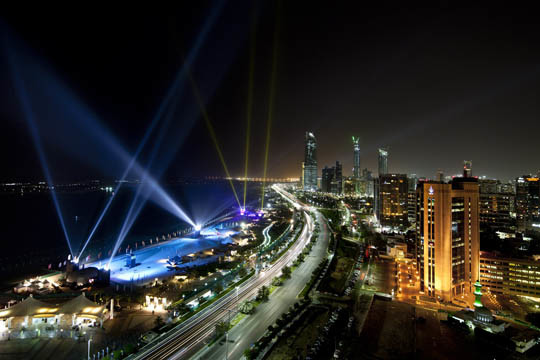 2. Where did you get the idea and inspiration about the T-L film ABU DHABI 2011?
My principal inspirations must've been 'Koyaanisqatsi'  (1982) by an experimental filmmaker Godfrey Reggio and 'Baraka'  (1992) by a visionary genius, Ron Fricke.
Both films were experimental documentaries with an environmental message but what separated these two films from any other one was the absolutely stellar photography that left a profound impact on everyone who saw them, including me.
A big chunk of both films utilized time-lapse photography which, at that time, was practically unheard of. Although T-L photography existed for many decades before it was featured in these two films, it was never featured  to this extent, scale or complexity.
'Koyaanisqatsi'  was the 'Ten Commandments' of Time Lapse photography and a Gold standard for every photographer and cinematographer  who wanted to replicate this technique since then.
Execution of T-L photography in Godfrey Reggio's masterpiece was flawless and lifted the film's message to almost prophetic importance. I would dare to say that T-L photography was born in 1982 and since then, it has been continually gaining popularity among its fans due to its hypnotic effect on its audiences. T-L photography simply doesn't get old. It is exciting, spectacular, surprising and when  done properly, completely mesmerizing.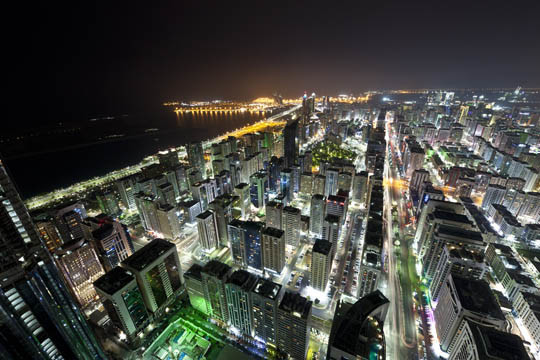 3. Why did you choose T-L photography to portray the city? Why is T-L photography so fascinating?
First of all, T-L photography is a very specific cinematographic technique which accelerates processes that appear too subtle to the human eye. In conventional cinema or TV productions, T-L photography is usually inserted between two scenes which are hours or days apart with purpose of communicating the 'passage of time'.
In other words, T-L photography is used to support the story, to lift the dramatic moment and to 'tie' certain scenes together.
What hasn't been done yet is a full-feature film made of time-lapse photography without actors, without traditional narrative and plot – I am not saying that it can't be done or that it won't be one day, but I can see why this would be difficult.
T-L photography is a niche technique for select subjects and themes – like my  'ABU DHABI 2011' for example!
This finally brings me to your question – why T-L photography to portray the city? Abu Dhabi is the capital of UAE which is only 40 years old. In 1971, Abu Dhabi was a sandy island with few huts made of straw and mud. There was nothing here. I mean – NOTHING! No running water, no roads, no electricity, no air-conditioning or refrigeration, no toilets, no basic infra-structure that existed in Europe more than 500 years ago!
And yet, after discovery of oil and under leadership of late Sheikh Zayed bin Sultan al Nahyan, the founding father of UAE, his country underwent a dramatic transformation from the lifeless desert into a shiny, ultra-modern country with futuristic cities like Abu Dhabi and Dubai, home of the world's tallest tower among other achievements.
My decision was to 'simulate'  the experience of growth, to portray this radical transformation in 4 minutes and 15 seconds without the use of visual effects, fancy  3D computer animations and other trickery. What could better convey 'speed' and 'progress' other than T-L photography?
It was important to create the introduction to UAE and Sheikh Zayed, not just as a method of establishing the 'before/after' concept but to provide a visual contrast to frenetic T-L photography later on – notice how slow and almost lifeless are the cross-dissolves of still photos in the beginning, the dullness of black/white visuals and how they blend with the slowly paced, yet very dignified musical score. It was carefully designed, purposeful and very deliberate.
The opening sequence
Many people think that the first T-L shot (Three towers against the blue sky) is the most beautiful of all. I think I agree.
This choice of the opening scene of my T-L film took the most time. I knew that this specific shot had to be spectacular, in-your-face, intense and stunning. I changed it maybe 10 times before I decided to open with the newly constructed 'ETIHAD TOWERS' in Abu Dhabi, a complex made of 5 tower on top of the podium, each exceeding 75 floors.
We cut from black white photography of a village from the stone age to ultra modern skyscrapers set against the blue sky and hypnotic white clouds. It is an awe-inspiring image full of pride, sense of achievement, a testament to human ingenuity. It's a visual of time-travel;  of looking into the future!!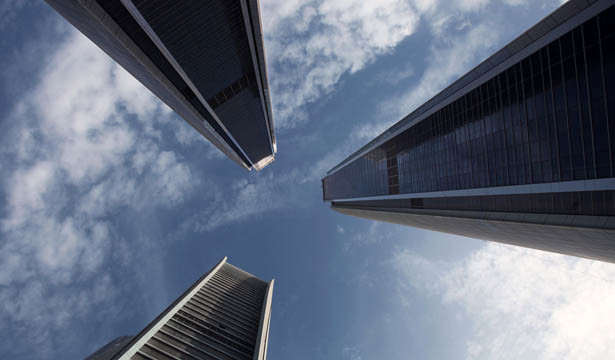 4. Tell us more about the production – how long did it take, how many photos did you take? Was it difficult? Did you run into any unexpected events or problems?
To be perfectly honest, If I knew what kind of ordeal I was getting myself into when I started the project, I probably would've back away. I honestly had no idea how hard T-L photography was, how much patience and effort it takes not to mention the endless days and nights I spent photographing in quite dangerous places with lots of expensive gear. All in all, it took more than 8 weeks for principal photography and about 3 weeks of editing plus another week for the composition of musical score.
I took over 30,000 photos during this period, 21,000 of those ended up in the film.
Getting permissions to photograph on top of unfinished towers under construction was tough and it took weeks to secure and because the whole project was handled only by me, I feel I wasted far too much time on bureaucracy and too little on the craft of T-L photography and editing which is a tough challenge, especially when it is your first one.
I had no prior experience with this type of cinematography, I was learning literally on the location with all trials and errors, improving my skills on a daily basis.
8 weeks later I went all the way from a total newcomer to a T-L photography expert.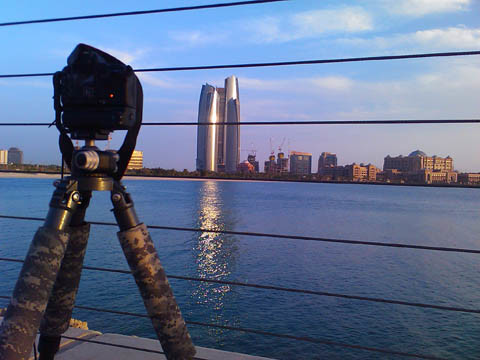 5. What gear do you use and do you have any useful T-L photography tips for our photographers? Any word about the workflow?
I'm a Canon guy although there's one Nikon lens in the bag, the fabled Nikon 14-24mm zoom, without a doubt, the best ultra-wide zoom lens in the world which outperforms any ultra-wide  prime from any brand, Canon including.
I use it on Canon camera with Novoflex EosNik adapter – it works like a charm and it even allows me to control its aperture diaphragm via mechanical lever.
My current camera body arsenal
Canon 5D Mark II
Canon 60D
Canon PowerShot G11
Lenses
Canon 8-15mm f4.0L
Nikon 14-24mm f2.8G AF-S
Canon TS-E 17mm f4.0L
Canon TS-E 24mm f3.5L
Canon 18-55 EF-S
Canon 100mm macro f2.8L
Canon 24-105 f4.0L
Canon 50mm f1.2L
Canon 70-300mm f4.5-5.6L
Sigma 300-800mm f5.6
Filters
UV B+W filters on all lens, B+W polarizers, LEE ND Grad filters, Singh Ray polarizers and Reverse Grad ND filters
Tripod
Gitzo 5541 LS + RRS BH-55 LR ballhead and quick release plates, 2x Manfrotto carbon fibre tripods with 3-axis head
Intervalometers
Satechi  Type C for Canon and Promote Remote Control
Software
Lightroom + LRTimelapse for post-processing
Premiere + After Effects for grading and editing
Photoshop for rotoscoping and titling
Aperture, Shutter speed, WB: Beno's time-lapse secrets
I don't have any magic formula when it comes to adjusting shutter time and intervals between photos. I judge the speed by observing the scene but usually, closer you are to the subject, faster the shutter with minimal spacing between photos and vice-versa.
Idea is to maintain the speed of T-L subjects across all scenes. I normally used 1s to 4s exposures with 5 to 15 second intervals for most scenes apart from day to night scenes which are a lot tougher to shoot, due to dramatic change in lighting levels.
My camera is always set on 'M' for all parameters, fixed white balance; usually Cloudy which gives warmer tones during the daytime and approx 5,000 K during night time scenes. This can be easily changed during post-processing so I don't bother myself during the shoot.
Lens focusing should be set to manual (focus using live view) and image stabilization needs to be turned off. You need a good, sturdy tripod – I can't emphasize this enough. Even a small vibration (such as wind, moving traffic, walking around the camera during the shoot) will show in the T-L sequence and it is HARD to fix, even with image stabilization software. I lost many great T-L sequences due to vibrations – I really hate them!
How to film the sunrise or sunset
During day to night sequences, I used variable ND filter with 9 stops of control. During the daytime, camera would be set to ISO 100, f 11, 1/10th second and ND filter set to 8-stops.
When it was getting darker, I was continually adjusting aperture from f11 down to f2.8 (depending on lens) and ND filter was rotated from its darkest to lightest settings. This produced a lot of flickering which was treated without any problem in LRTIMELAPSE.
This formula works sometimes…but not every time! I am still experimenting with this method and currently I'm considering Little Bramper device which should produce very smooth day to night T-L sequences without any flickering.
LRTimelapse application is incredible and I highly recommend it. It's easy to use so I suggest you watch the video tutorials on the developer's website.
I needed to use Photoshop in two sequences (03:22 – 03:25 and 03:34-03:40): I was shooting on the 75th floor of the tower under construction. When I was editing the sequences, I realized that steel wires of the construction crane crossed the image several times, I even had the big load of construction material right in the center of the image but couldn't see it when I was on location because it was night time. I couldn't get back to the location for a re-shoot, my permission was for that day only. You can only imagine my frustration!
I had two choices – delete and lose two fantastic ending sequences or paint the wires away with Photoshop. I nearly pulled all my hair out but that's exactly what I did in the end – I painted over 200 frames,  meticulously removing the wires and the cargo….frame by frame in full HD resolution.
That alone took me 2 full days. Rotoscoping nightmare par-excellence!
Editing and grading
Editing and grading was a whole other subject.
You can't just randomly slap the sequences on the timeline. You'll end up with a video postcard. There had to be a structure, a method of showing the imagery from abstract close-ups to grand wide-angle vistas. I was like peeling layers of onion or sensual undressing of a very sexy woman 😉 I had to show an image that didn't give everyhting away at the beginning yet leave you wanting for more and more until the big closing scenes.
Many good photographers are bad editors and this is why their T-L films don't look good. They know how to compose a good picture but when they assemble it into a film, it tends to looks like a cheesy slide-show. T-L films are films first and foremost so all attention must be focused on storytelling. You can have the best photography and visual effects in the world – but if you aren't telling a good story, your film will fail. I can't emphasize this enough. Don't focus on tools, technique and 'look' alone – focus on story. The rest will happen on its own.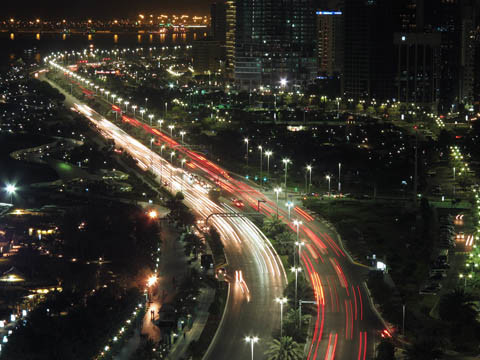 6. You had a lot of media exposure since the film was first uploaded on Vimeo, what's next? Any exciting plans? We are curious…
Yes, it has been crazy. My films had hundreds of thousands of views and feedback was extremely positive.
My film is shared over the social networks. It made it on the Yahoo! and MSN's home pages for a whole week! Several TV stations interviewed me, my film was broadcast and I keep getting new invitations.
More than a dozen newspapers and magazines featured the story about me and my film and with it, I got lots of work offers from private and government institutions.
I am currently in talks with the BBC Natural History and Discovery TLC as a featured guest and T-L photographer for their upcoming projects which will film in the UAE. I am humbled – It's such an honour to be approached by the best in the business…it seems like a dream. It seems like I'm turning a whole new chapter of my life.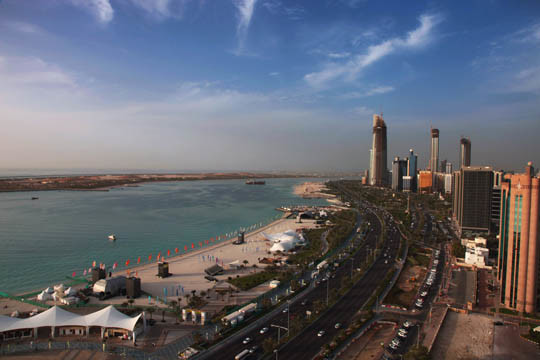 7. What was the feedback from the Abu Dhabi residents and government?
As you can imagine, it was overwhelming. Most A.D. residents have seen the film and feedback was anything from 'thank you for doing this for A.D.' to 'I had no idea this city looked like this. Is it really Abu Dhabi?'.
I was asked by many people to make another film, this time featuring Dubai. I have lots of idea which are still on the table. I never want to make the same film twice. I will certainly use T-L photography again but I want to combine it with different types of photography including ultra-slow motion, motion-control time lapse, etc.
I have to look for new points of view, new perspective, new challenges. Above all, I want to tell a story that is meaningful, entertaining, controversial and interesting. I don't want to be labeled and categorized as a filmmaker who only knows how to do one thing.
8. Personal question – how did you come to Abu Dhabi?
I came out of curiosity – my uncle was based in Abu Dhabi from the early 80s, he ran a small business here and I came to visit him. Abu Dhabi was still a 'quiet little village' at that time and I loved the quietness and slow tempo comparing to mad rush and crazy tempo in the West. Of course, I had no idea at the time that this was about to change…and very quickly too. West came to UAE – and stayed.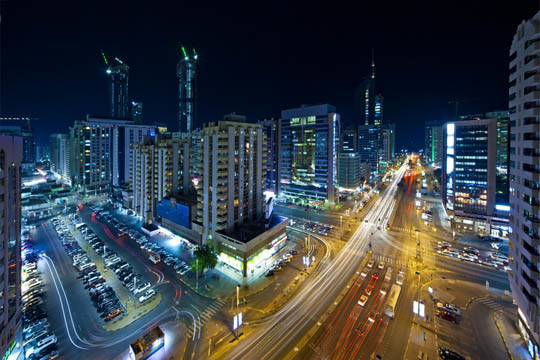 9. Do you have any special message for our readers?
Pursue your passion. Whichever it is.
Invest in it, stay on course and don't let go of your goal. Don't get distracted, no matter what. Work hard and enjoy what you do. If you insist long enough, you will be rewarded.
If all you want is to make good T-L films, don't worry about the equipment. You can make great T-L films with cheap cameras – in fact – most sequences in my film were taken with the PowerShot G11.
Remember that T-L photography is just that, photography. It's not a film. You must make a film by telling a story through script, direction, music and editing. It you will do all things right, you'll have a great T-L film.
Now turn that computer off, grab a camera and go out. Shoot, shoot, shoot!
Thank you, Beno
We would like to – again – thank Beno very much for his kindness, and time to share his story of success, which we loved to hear. A story which could be easily be called "How a time-lapse video can change your life".
We are sure that your words will be truly inspiring for our community. Thanks for sharing your precious tips with us!
Good luck with your upcoming project!
Time Lapse Network
Questa è la versione originale dell'intervista che Time Lapse Network ha avuto l'onore di ottenere da Beno Saradzic. Per l'articolo in Italiano, clicca qui.