Imagine Poetry, in colorful motion and music. Introducing Beyond, the new stunning Masterpiece created by Beno Saradzic, one of the most talented time lapsers out there.

3 Movements, 1 time lapse movie
An enchanting tour of Beno's craftsmanship lifts you from the electrifying buzz of the present to vistas of near-future tomorrows, in 3 movements: Sparks of Inception; The pulse of the Organism; From Here to Beyond.
Beyond relates the seemingly limitless power of human imagination to create and transform on a scale far beyond our own. It is a tall tale of inspiration, courage, determination, tenacity and perseverance through adversity.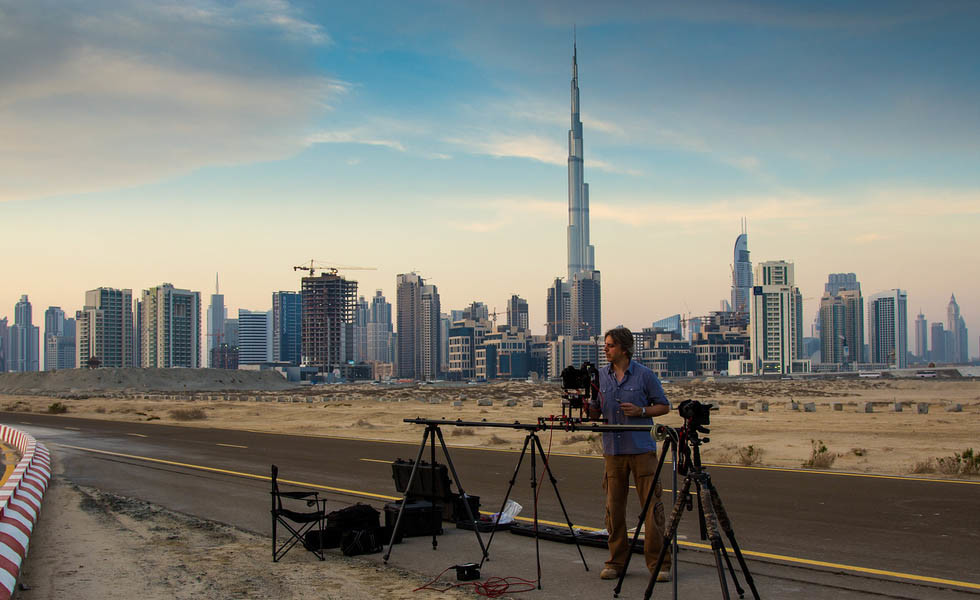 Locations
Shot at locations throughout Abu Dhabi and Dubai, 'Beyond's implicit story is about much more than the success of the UAE. What is unfolding in the UAE is a shining, symbolic example of the towering achievements of mankind as a whole.
A real Masterpiece, from Video to Music and back
The musical score was composed expressly for 'Beyond' by the immensely talented, award winning composer Vladimir Persan. A gift for music which seems to have no limits: his score for 'Beyond' is among his finest.
It's an incredibly cinematic, rich, multi-layered and complex piece of work. That's why we truly suggest to watch it with a gorgeous sound system too!
Video
Showing off the best of 2 years worth of shooting, 'Beyond' doubles as his 'out-of-the-box' showreel of client-commissioned time-lapse photography work between 2011 and 2012."
What do you think of Beyond? Have your say, and leave a comment!
Equipment Used
Cameras: Canon 5D Mark II, Canon 60D
Lenses: Canon 17mm TS-E f/4L, Canon 24mm TS-E f/3.5L II, Canon 50mm f/1.2, Canon 70-300mm f/4-5.6 IS USM
Slider/Dolly: CamBLOCK 3 axis motion control system, Syrp Genie
Other info: LRTimelapse, Gitzo tripods, Manfrotto tripods, Promote Remote Control intervalometer
Credits
Show your support: Beno Saradzic on Facebook