Kirill Neiezhmakov is definitely one of the most promising Ukranian timelapsers, and probably the youngest among those who we have seen until now. It's a pleasure to host him on Time Lapse Network, for a few minutes!

As you know, we love to tell story of success, those of the "a time-lapse can change your life" kind.
We are therefore proudly publishing this exclusive interview with Kirill: enjoy it!
Who's Kirill, in a video?
Before starting our interview, let's have a look at his last creation:
Introduction
Ciao Kirill, and thanks for accepting our interview.
It's amazing to see how young you are, and greatly improved your hyper-lapse technique since your first award on our site: bravo, once again!
You are probably on of the youngest authors that was featured already 3 times on Time Lapse Network: congratulations!
1. How does it feel like being a recognised and awarded time-lapser on our community site, and what's your opinion on our the site – although contents are not produced in your language?
Hello! It's pleasure for me to be recognised and awarded by TLI. Language is not a big problem to watch really great content on your website! I see many good works on TLI and think that it is a good place to find something interesting for me.
2. We're always surprised when an author like you is able to produce such high-quality and smooth hyperlapse sequences. And of course, we cannot miss the opportunity to ask: how can you do that? What's your secret?
My secret is a button "Create a masterpiece" which I always use in my work. Really I try to make next frame very similar to previous (I mean a position of focus point).
Accuracy is a main thing in this work. If you have good material you can do a good stabilization. I have no special devices like a dolly, wheels or crane. I use only tripod. My first camera was a Canon sx230. This is a compact camera but I got a very nice result with it.
Half of material in my first timelapse (Kharkov 2012) was from this camera. Some thought that equipment is a main in this work. But I think any equipment is good if you really want to make something great. Shoot a person, not the camera!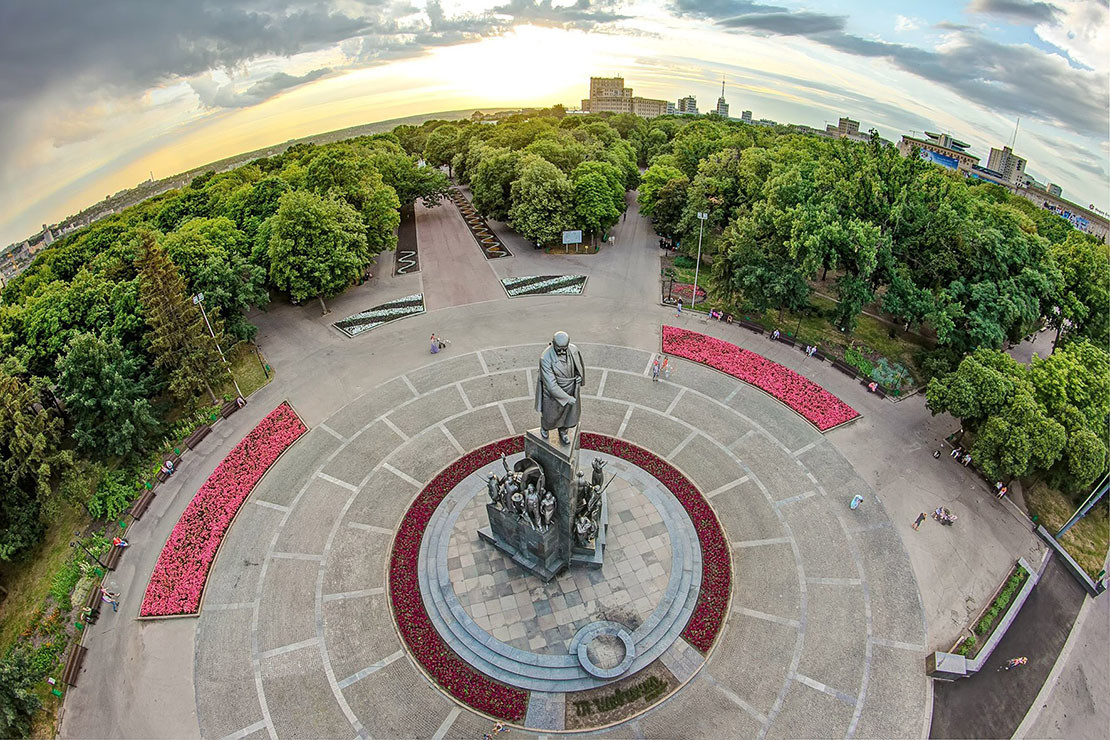 3. Is photography your main business field of operation? Does the time-lapse videos creation make you earn some money, or do you simply create them for fun?
Two years ago I started to make timelapse just for fun. Some day I saw one hyperlapse and I have very big impression. I asked myself: what I need to know to make something like this? I started search some materials, but I found only small pieces of this technique on forums.
Today we have much more information about this technic in internet. But more than two years ago I had to search all details from small parts. And after this I have a whole idea. Then I started to shoot. Have some mistakes. Trying to correct it and do better next time. Compare my work with very nice hyperlapses and think what I need to do to make my work not worse than this example.
If I had not good shots I said to me: this shot is not so good like my example, I need to do it better. By this way I keep studying, trying different methods and compare results. Finally I got about 80 000 pictures and decide to make a video about Kharkov. It was my first project. Final video was more 6 minutes (I used about half of shooted material).
After this reel I become a bit famous in my city. And also had some proposals to shoot something for money. Now most of my work is making timelapse. I reduced to minimum all my another jobs and do now work which I very like (shooting timelapse).
4. We believe that producing very high quality time-lapse videos can somehow bring benefits to an author career. Do you agree with it? And if so, how is your life and work career changed with time-lapse production?
Yes. Timelapse is very changed my life. But now I need to think up something new in timelapse and will do it perfectly. Because many people want to make timelapse and I need to do it better then most of timelapsers.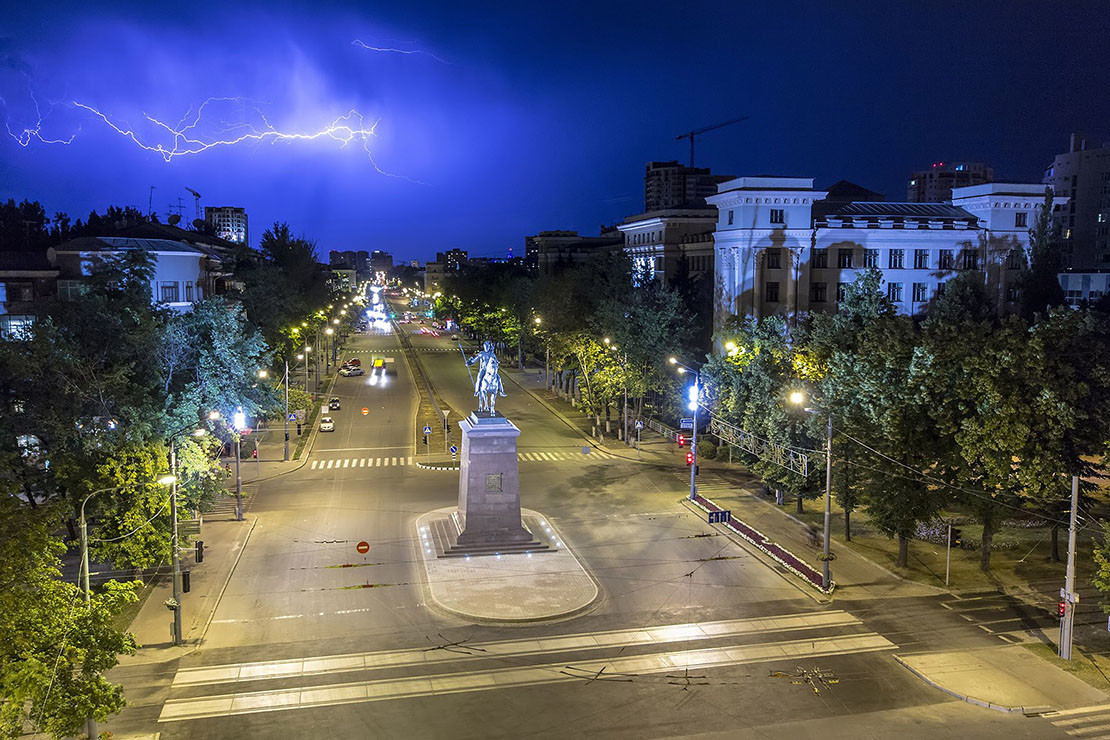 5. In your opinion, who are the greatest time-lapser that you know and follow?
I have two favorite timelapsers. First is Artem Pryadko (zweizwei). He has very good quality in his hyperlapses. I had his works like example when I studied to make timelapse. Second is Robert Whitworth. He has unusual works and many thoughtful details. I was really inspired by their works.
6. We are very interested in knowing how you perceive the professional time-lapse production market these days, especially in your Country.
Do you think there's margin to become a recognised author, and earn some good money in Ukrain doing time-lapses? Or are there already great authors doing the same job?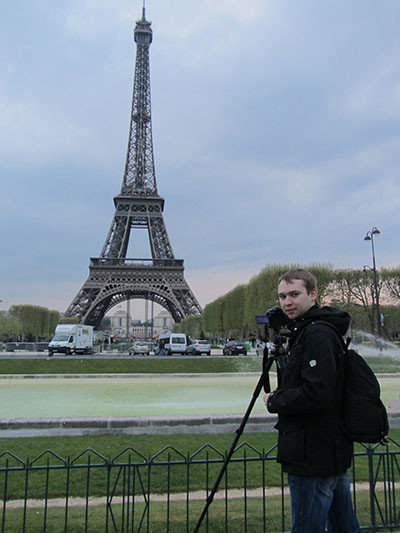 In my Country this technique is starting to use in some ad or tv programs. Many people even don't know about this. They think timelapse making like a usual video but a bit faster. And when they heard a price for this work they said: wow! It's SO much!(it is in my city, not in the another countries). But some of this said after comparision my works with works of local video producers that it really costs this money.
Main problem is lack of awareness about this technic. But I had some orders from other countries (Russia, France, Israel, Kazakhstan). I hope that after some time I'll become a famous in another countries and they will invite me to make some great projects.
About great authors in Ukraine: I think we have only few photographers, who really do a nice hyperlapses. Most another have a lower level than me. That's why producing quality timelapses in Ukraine is like exclusive.
Any way I think that more people than now will notice my works and I'll have more opportunities to travel and make more great timelapses!.
Thank you, Kirill!
As the project founder, I would like to thank Kirill very much indeed for his time, kindness and great interview, which I believe is going to represent a true inspiration for all those reading TLI's pages.
Good luck mate, and a warm embrace from the whole community of Time Lapse Network!
Marco