Hello lapsers,
I have an issue with rendering my timelapse sequence from After Effects through Media Encoder. I simply get a test-frame in the preview window, and the rendered file is just a few megabytes in size.
I have contacted Adobe, which was not able to solve the problem.
My workflow is:
- Import RAW files (5D3) into LRTimelapse and Lightroom and do the edit
- When done editing I save the Metadata to all my RAW files - I do not export as DNG/TIFF from Lightroom
- I then import my RAW files into After Effects to make noise reduction (neat video) and maybe deflickering (GBdeflicker) along with the final color grade
- Finally I export my After Effects composition (my timelapse sequence) to a Cineform 12-bit RGBA through media encoder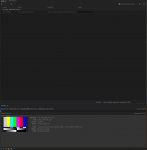 This is where it gives me this screen. The preview window just have a test-frame, where it would normally have the preview of the render. I have sometimes worked around it by nesting my composition several times, which SOMETIMES seems to make the Cineform render work for some strange reason.
Adobes only advice was to export my RAWs to DNGs or TIFFs through Lightroom, and this seems to work just fine when rendering DNG or TIFF to Cineform through Media Encoder - but I kinda wanna skip the export from LR, because it's a slow process and consumes extra harddrive space.
Does anyone have a solution or that same experience?
Best,
Jonas