Ciao guys
Am I the only one who is
experiencing a much faster website and forum navigation
from the last two weeks?
I feel like switching to
mediatemple
hosting has brought a very good improvement - at least when navigating/managing the site form Italy - so, although it costs a little more, I am starting to feel
very satisfied with mediatemple
Let's see when the next spike occurs, by the way... that will be the real testing field for the new hosting.. but still...
Thanks for your feedback!
Marco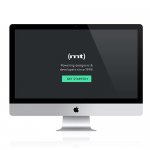 ​